Over 300 passengers stranded as Warri-Itakpe train derails in Kogi forest
A passenger train from Warri to Itakpe derailed on Sunday in Kogi forest, forcing many passengers to abandon the train for fear of kidnapping.
According to Tribune Online, some criminals cut the rail line in the forest, causing the train to derail.
Around 300 to 400 passengers on the derailed train were left stranded and terrified.
See photos below;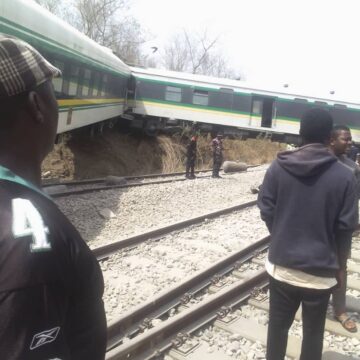 ireporteronline.com.ng