Taliban changes the name of Afghanistan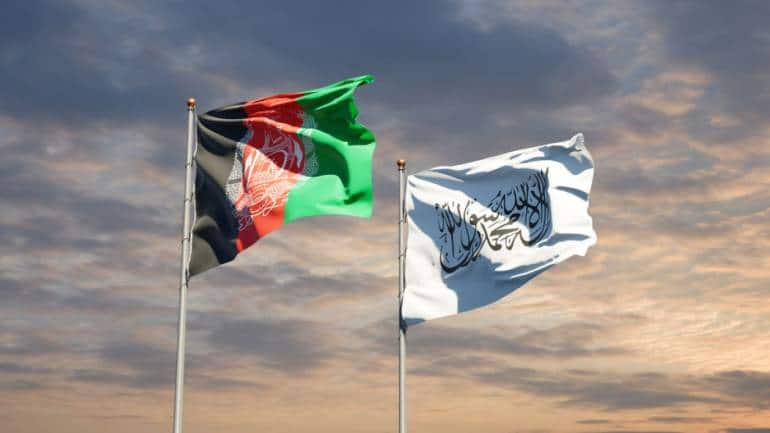 There are indications that the Taliban who chased out the President of Afghanistan, President Ashiraf Ghani have changed the name of the country from Afghanistan to Islamic Emirate of Afghanistan.
There was a stampede out of the capital, with the airport jammed with diplomats and ordinary Afghans who want to escape the rule of the mullahs.
The Americans claimed the airport was under fire. There was no detail as to whether anyone has come into harms way.
President Ashraf Ghani has fled to Tajikistan and the Taliban had ruled out suggestions of a transitional government, opting instead to declare an Islamic Emirate of Afghanistan.
This was the name of their republic, when they were ousted by the Americans in 2001, for supporting Al Qaeda, which bombed New York World Trade Centre, killing several thousands of people.
The Taliban, who for hours had been on the outskirts of Kabul, announced soon after they would move further into a city gripped by panic where helicopters raced overhead throughout the day to evacuate personnel from the U.S. Embassy.
"The security situation in Kabul is changing quickly including at the airport. There are reports of the airport taking fire; therefore we are instructing U.S. citizens to shelter in place," a U.S. Embassy security alert said.
Hundreds of Afghans, some of them government ministers and government employees and also other civilians including many women and children, crowded in the terminal desperately waiting for flights out.
"The airport is out of control… the (Afghan) government just sold us out," said an official at the scene who declined to be named for security reasons.
American diplomats were evacuated from their embassy by helicopter to the airport as local Afghan forces, trained for years and equipped by the United States and others for billions of dollars, melted away.