Jigawa governor cancels Eid-il-Kabir celebration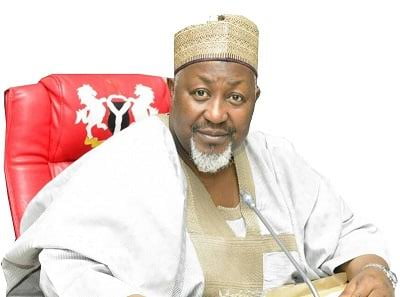 The Jigawa State governor, Alhaji Muhammadu Badaru Abubakar has cancelled all the Eid-il-Kabir celebration in the state and stopped five first-class emirs from leading any traditional horse Durbar during the Sallah festival.
The governor gave the order while speaking to newsmen in Dutse the state capital, said this is in line with the state's continued fight against COVID-19 pandemic, said the state was winning the fight as for over 30 days now there was no new case in the state.
The Jigawa governor explained that "Despite this development, the state will remain strong in the fight against the disease in order to maintain and improve in controlling the pandemic."
According to him, "110 out of 150 truckloads of foodstuff had arrived and the state sent each truck to the beneficiaries directly."
He stressed that the distribution is done in all the 287 wards across the 27 local government areas of the state. "We make sure that everybody is carried along because it is done neatly with people that are respected in the society."
He said at the moment, "only one person remains in the state isolation centre. The ones in Fanisau and Birninkudu were closed down, but the centres are being kept neatly against the unforeseen circumstances.
Badaru further explained that markets across the state had already complied with the rules of social distancing, that was why they were open.
The governor, therefore, urged people in the state to be patient as more relief materials are on the way.