List of states that may go for 6 months second lockdown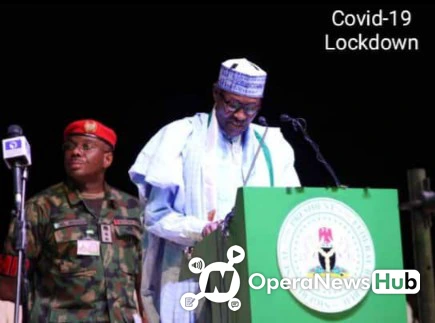 Notably, some months ago the Federal government had pronounced lockdown and interstate ban on citizens, as a measure to prevent the spread of Covid-19.
Although, President Muhammadu Buhari had approved the ease in lockdown, as he made it known on the broadcast he made on the democracy day. Nevertheless, president Buhari in agreement with the federal government had earlier before then, vested powers on state governors to make decisions on when to lift lockdown in their various states. For example, ban on houses of worship have been lifted by the federal government yet some states like Lagos refused to concur with the federal government on the decision, the number of covid-19 cases have been increasing persistently in their state.
In regards to this, some state governors have decided to declare another lockdown in their states, even after the federal government had officially eased lockdown in the recent democracy day.
Not too long ago that the governor of Rivers State, Nyesom Ezenwo Wike, has declared a total lockdown of Bonny Local Government Area and Onne Community in Eleme Local Government Area, in order to curtail the spread of Covid-19 in the state.
To worsen it all, he threatened to impose a total lockdown on the state as a whole, if the covid-19 cases continue to increase unabated.
"Pursuant to the fundamental objective of stopping the spread of coronavirus, we have reviewed the situation in Bonny Island and Onne Communities and come to the conclusion that a total lockdown is necessary at this time to shut down the continuing spread of the virus in these communities", he said.
On the 21st of June 2020, the Nigeria Centre for Disease Control, NCDC has confirmed 436 Covid-19 infections bringing the total number in the country to 20,244.
In sync with this, here are list of states that may go for 6 months second lockdown due to persistent increase in the number of affected persons in the respective states;
Lagos_ 8578
FCT- 1567
Kano- 1190
Oyo- 912
Rivers- 874
Edo -784
Ogun- 646
Kaduna- 580
Delta- 501
Borno- 4688
Bauchi- 464
Gombe- 451
Kastina- 426
Jigawa- 317
Plateau- 251
Ebonyi- 234
Imo- 234
Abia- 222
Nasarawa- 184
Kwara- 180
Bayelsa- 169
Enugu- 144
Sokoto- 135
Ondo- 134
Considering the persistent increase in covid-19 cases, the above listed states are states that may be going for a second lockdown in the remaining 6 months of the year.
Looking at the above stated covid-19 cases, what do you know about the virus in your state and what do you think about going for 6 months total lockdown.