Real reason Bollywood star, Sushant Rajput hanged himself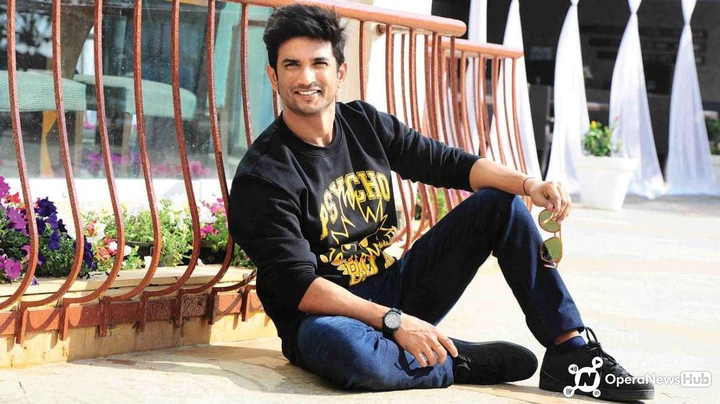 On Sunday, June 14, 2020 when the news broke that Bollywood star actor, Sushant Singh Rajput was found dead in his apartment in Bandar, Monbai, India, not many actually knew what exactly led to the actor hanging himself until after few days later that news started circulating that Sushant who had earlier been diagnosed of clinical depression reportedly died of asphyxiation due to the hanging position his body was found according to postmortem result.
A lot of Rajput's colleagues and fans have been wondering why he had to resort to suicide despite being comfortable. But according to his manager, Siddarth Pithani, Rajput might have committed suicide due to the loss of a juicy contract awaiting him from his manager, Disha Salian who also reportedly hanged herself on June 8, 2020. The news of her sudden death was reported to have got Rajput devastated which informed going into seclusion and locking himself up in the room.
"Sushant was in contact with his ex-manager, Disha Salian who was helping him facilitate a lead role in a Web Series worth RS14 Crores. But unfortunately, the ex-manager committed suicide on June 8. The news got Sushant so devastated that he secluded himself by locking himself up in his apartment.That means the news of the death of his manager might have been the real cause of Sushant's death as well.", the new manager explained.
Meanwhile, Mumbai police report shows that the late star actor, three days prior to his death, cleared the outstanding salaries of his workers and his domestic staff. He, however, made it clear to them that he might not be able to pay them further. This, however, didn't leave any surprise to those around him as Rajput was said to be planning his wedding to come soon not knowing his death was beckoning.
View pictures in App save up to 80% data.
The 34 years old Bollywood actor hanged himself to death in his room on Sunday, June 14, 2020 and was cremated at Pawan Hans Crematorium in Vile Park on Monday, June 15, 2020 amid heavy downpour and with many of his colleagues in attendance.