We do blood money but use internet fraud to cover up, internet fraudster confesses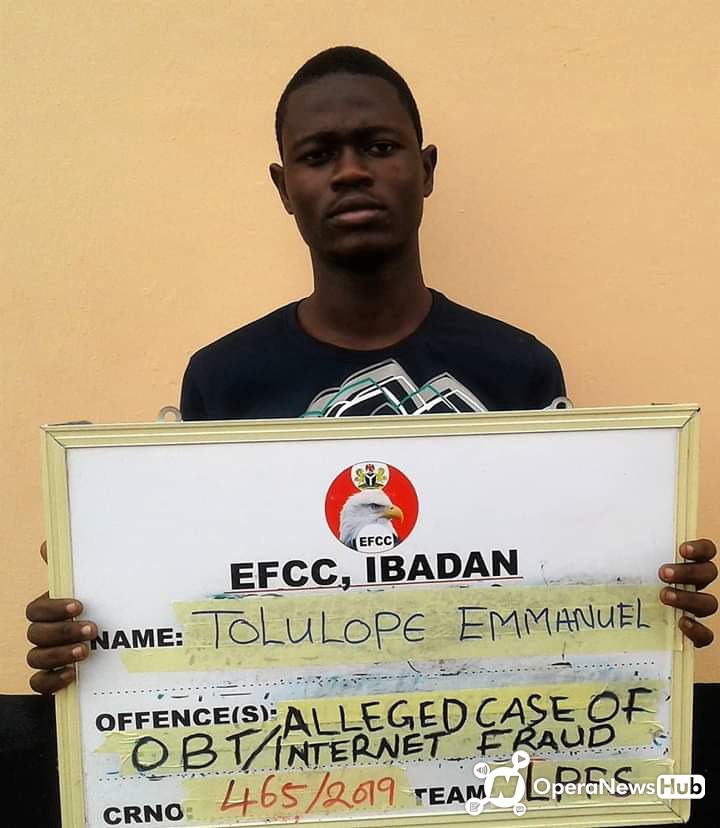 The level and rate at which internet fraud is all over the country now has left a lot of questioning in the minds of most Nigerians. Nigerian youth has taken internet fraud as an occupation where the stay to make millions of naira and Dorlas from both the United States citizens and the Nigerian citizens.
While most of the youth deals on Internet and cyber crime, most of them go into blood money making therefore using internet and cyber fraud to cover up their act.
View pictures in App save up to 80% data.
Tolulope Emmanuel who was arrested by men of the Economic and Financial crime commission, Abeakuta command confessed of their activities after he was been charge to court and he was sentence to 1 year imprisonment for a case of internet fraud.
According to Tolulope most of the so called internet fraudsters including him are into blood money but hide under the umbrella of internet fraud. Tolu told news men after his sentence that the go extra mile in making money each time their internet fraud business is not excelling well.
He further stated that he does blood sacrifices just to make money an increase his his level of internet fraud.
The blood sacrifices according to the culprit include using of women undies, using of new born babies at times killing innocent people etc.