Tale of how Boko Haram gathered residents, preached to them, before opening fire on them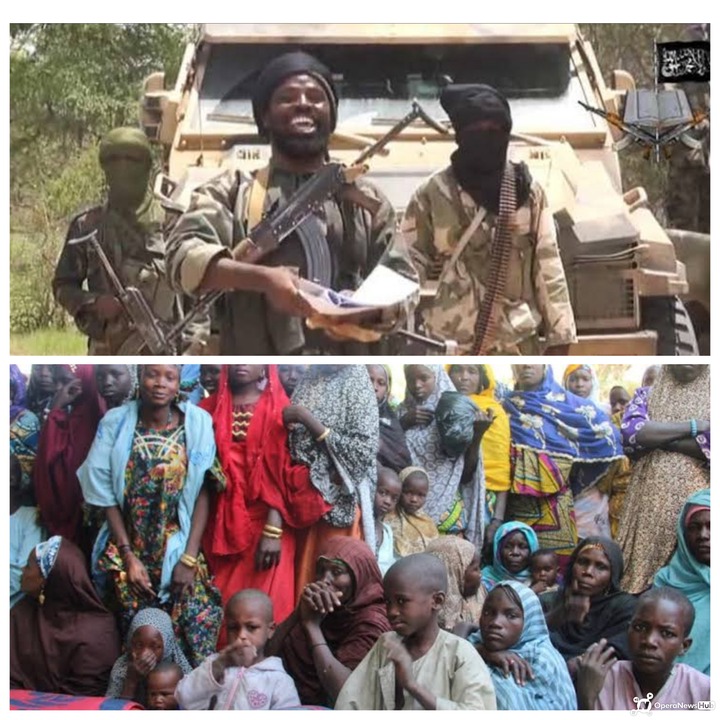 It will be recalled that the dreaded Boko Haram terrorists had attacked a village in Borno state on Tuesday, where several people were reportedly killed.
During the visit of Borno State Governor, Professor Babagana Umara Zulum on Wednesday to Faduma Kolomdi village in Gubio Local Government Area, where the massacre occured, a survivor narrated in details how the sad incident occurred.
View pictures in App save up to 80% data.
While giving the full account of how it happened, a male adult described as the only one who escaped the attack said:
"The insurgents in gun trucks and armored tanks came around 10am yesterday (Tuesday). They operated for about six hours and left around 4pm. They gathered us and said they wanted to deliver religious sermon to us. They asked us to submit whatever arm we had. Some villagers gave up their dane guns, bow and arrows".
View pictures in App save up to 80% data.
Speaking further, he added and said, "The insurgents pretended as if they were there for any violence. Suddenly, they started shooting at will. Even children and women were not spared, many were shot at close range. Many started running. At the end, many persons were killed".
Not less than 81 residents were reportedly killed during the attack on Tuesday while 13 persons were injured and 7 others, including village head were abducted.
View pictures in App save up to 80% data.
Sequel to this brutal attack by the dreaded Boko Haram terrorists, which left several people dead, at Faduma Koloram village in Gubio LG area of Borno State on Tuesday, President Buhari, while condoling with the victims on Wednesday, had ordered the Nigerian military to extract a heavy price from the attackers and resvue all the people kidnapped and alongside their cattles.