Mysterious tree gurts fire in Lagos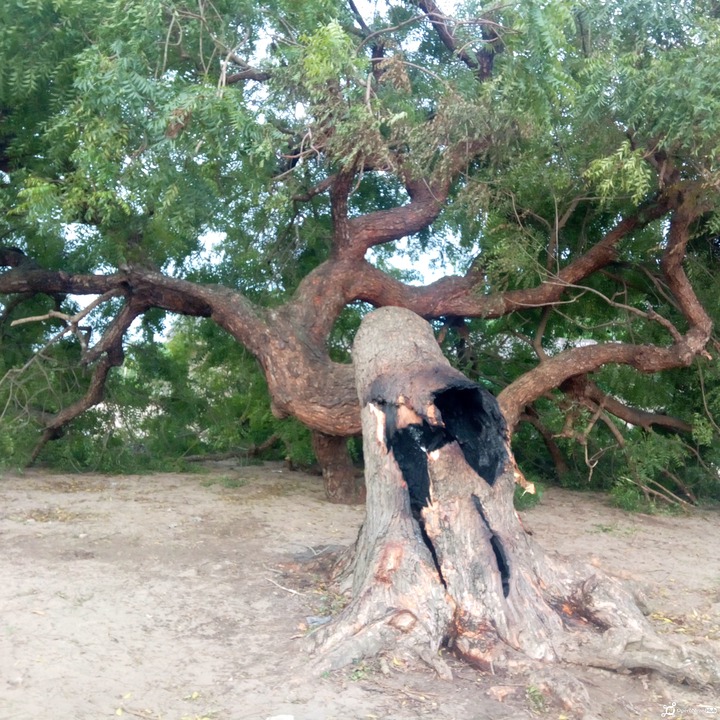 A mysterious trees has suddenly gutted fire without anyone being able to trace how the fire started, who started it or when it started burning.
This fire started on Wednesday morning when people were still asleep. Only for residents to wake up and meet the burning tree.
This longstanding tree that has been a source of worry to the residents of Fin-Niger Right, at Nigerian Army Cantonment, Ojo, Lagos, for more than Forty years as it has become so big that people feel it's now risky being close to their houses.
After burning for the whole night till morning again, residents tried to put off the flames from inside the tree but to no avail.
Towards the hour of 6pm this evening, the tree fell down on its own to the amazement of all without being pulled down by anyone.
The tree fell but it caught the attention of everyone as the fire seemed to be burning from inside the tree without a clue as to how the fire started burning from inside the mysterious tree.