Landlord in trouble as evicted tenant leaves a dead body behind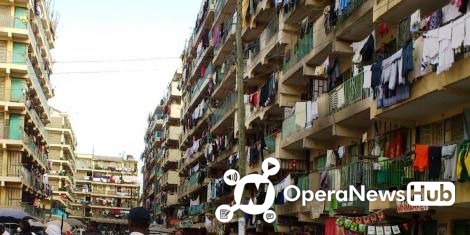 The landlord of the evicted tenant is in trouble after evicting a tenant who had a dead body left inside her house. This was on Tuesday, 3rd, June. The dead body was retrieved from the house owned by a woman named Nancy Wanja Njuguna, before it was later disposed at the Tumaini Primary School in Umoja.
Reports say that the woman, Nancy Wanja paid off two casual laborers to remove the body from the house and dump it somewhere else.
Nancy Wanja and the two casual laborers whose names are Kennedy Otieno Omar and Nicholas Kimanthi have since been captured and are being held at the Buruburu Police Station.
One of the casual workers said that he had to wrap the woman's dead body with some wedding decor materials before his other partner disposed the body at the Tumaini Primary School.
View pictures in App save up to 80% data.
The casual worker who is responsible of dumping the body, his name is Kimanthi, told the police that he wasn't aware of what he was carrying even though there was a bad smell coming out of it. His partner Omar just told him to go dump the materials in a dump site.
Kimanthi added to say that he was not involved in removing anything from the house as he said that Omar and another man had already taken out everything outside on to a corridor of the house.
The landlord Nancy Wanja, was living with a man whose name is David Migwi Kariuki, but he has since gone missing and Wanja lacking his crucial details like his phone number, ID or any next of kin, makes it difficult for him to be located.
The landlord said the reason why she kicked him out was because he had not paid rent for several months. She says that the man living there later broke into the house and took some of his belongings and left a lot of wedding decor materials and a water tank.
View pictures in App save up to 80% data.
The three are currently in holding for 14 more days as more investigations are taking place. The body of the woman was found on Sunday May 31 covered in a sack and dumped at Tumaini Primary School.
What do you think about the story, Keep the conversation going in the comment box below and Thank you for reading. Please go ahead and share this article to your social media platforms to reach more of your friends and Follow me for more of this News and Content.