Herdsmen allegedly caught slaughtering cow on farmlands to incriminate villagers in Delta state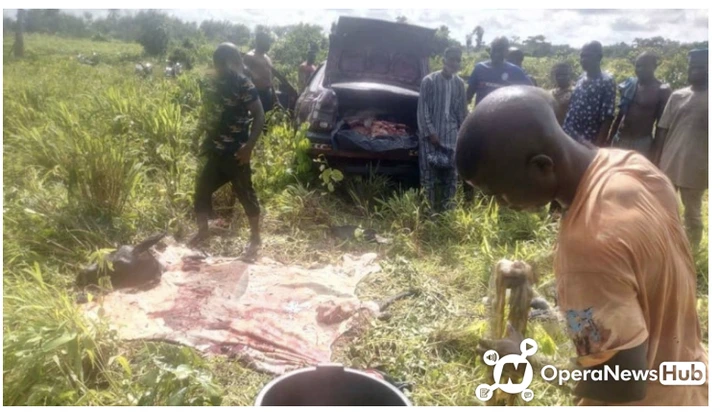 There was pandemonium on Tuesday morning in Oviri-Olomu, a community in Ughelli South local government area of Delta State when some herdsmen were allegedly caught planting incriminating evidence in a farmland by slaughtering a cow on the land.
The herdsmen already had a recent case with the residents over the destruction of their farmland which was about to be investigated by the police.
According to reports on the Guardian newspaper; the herdsmen slaughtered the cow with the intent of making the police to believe the cow was killed by residents of the community.
However, some women in the community protested the activities of the herdsmen in the area, where they accused them of destroying their farmlands and raping their women in their farms.
While speaking, Mrs Esther Monday, chairperson of Olomu Women and spokeswoman of Oviri-Olomu community, said the women had been complaining about the activities of the herders but nothing was done until it got to the present state.
"The herders would run to security agencies and the state government to complain that they were being maltreated whereas they were the aggressors," she said.
Also, a senior police officer who pleaded anonymity, told The Guardian that trouble started when some Fulani herdsmen wrote petition alleging that their cows were been killed and their houses destroyed.
Meanwhile, the women promised to carry on agitating and protesting until the government intervened and moved the herdsmen out of their kingdom.