Nigerian Pastor who runs free education, free restaurant, free estate and free hospitals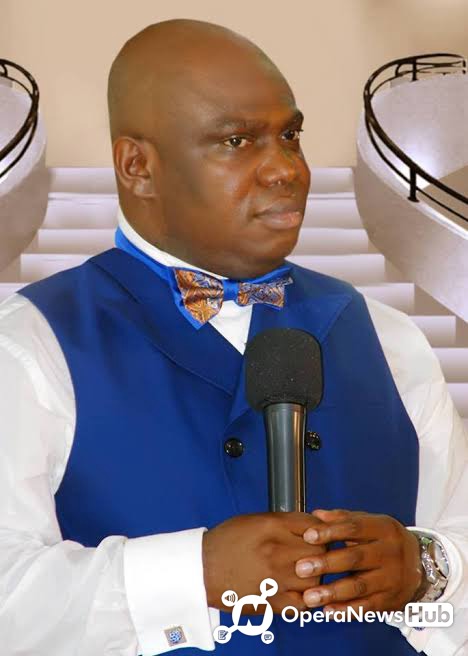 In an Era where pastors are known to be interested in buying jets, flying first class flights across the globes, rocking expensive designers, here is a pastor who is using his influence and affluence to really affect the lives of the poor.
Pastor Chibuzor Chinyere is the general overseer and founder of Omega power ministry in Port-haccourt. The fourty six years old man of God started life in hardship as he has previously worked as a recharge card vendor in Lagos as well as a cleaner in an airport prior to attaining affluence.
The church which he founded currently has six free schools in South South Nigeria, which according to the pastor is built for children if the poor and the less privileged in the community, they are given fee education, and are clothed and fed in the school as well.
The church also has a free Estate for people who cannot afford accommodation to live in
Coupled with this is a free restaurant where you can walk in at anytime to eat irrespective of your tribe or religion, even if you are a Muslim or pagan you are allowed to eat to your fill.
Coupled with this is a free hospital for deliverypastor is also known to sponsor mass wedding for his church members who cannot afford weddings of their own. When asked about the reason behind his benevolence and unconditional giving, he said "the experience of neglect, rejection and poverty changed his perception of life and catapulted him to where he had found himself today.
"I was motivated to doing the right thing because 12 years ago, I was a homeless man, I had nothing; I was selling MTN recharge card in Lagos. I am always pained seeing the poor people suffering. "The first time I travelled to Lagos, I slept under the bridge. I later became a cleaner at the Murtala Muhammed Airport (MMA), where I also cleaned the airport toilets. "We started this free school when we had only one branch of the church about 10 years ago; we also operate a free restaurant, where Muslims and Christians go to eat. "The free school is located in Bayelsa, Rivers and Abia, and we want to spread it all over Nigeria
"The OPM Foundation is also behind the construction of free estates where people live without paying a kobo as rent; we have skill acquisition centres where people come and learn different skill. "We rehabilitate both militants and armed robbers and feed them every day. We also rehabilitate commercial sex workers and also give them accommodation and we are also feeding them.
This should be commended cause this pastor is doing something very different. More grace to his elbow.