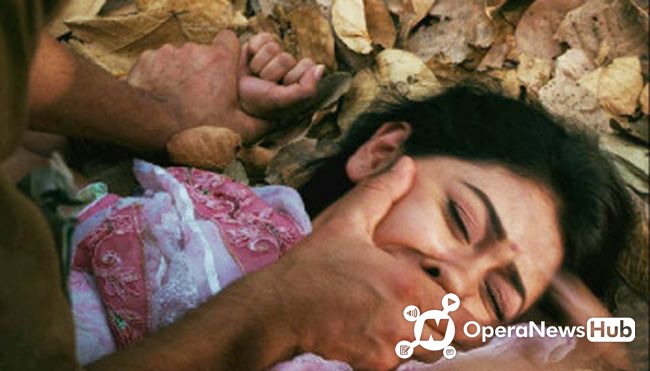 The Imo state police command have arrested 33-year-old Muslim cleric, Abubakar Mohammed, for allegedly raping a 25-year-old student of Federal polytechnic Ede, Osun State, after he claimed he saw a vision that she would die of evil spirit if she didn't come for special 3days special prayer and she should took three spiritual baths.
Parading the suspect before news men, the state commissioner of police, said
The Alfa deceived the victim that he saw in a vision that she was going to die within some days. He took the girl to oweri, Imo state for cleansing so that she will not die. At Oweri, he raped the girl, who was in her maturation period.
He thereafter wiped of her blood with a white handkerchief and since then, according to the victim's father, the girl has been behaving abnormally because she was completely devastated and traumatised by the incident.
While speaking to news men, Mohammed confessed to the crime:-
I called the girl to come and meet me at my house. The girl is a friend to my girlfriend. When she came, I told her that I saw a vision that she has spiritual husband while I was praying and told her she needed to bath three times to solve the spiritual problem.
The girl agreed to follow me to my house in Oweri. When we got there, she bathed the first time, but before she had the second bath, I had put a frog inside the water. I threw the frog inside the water because I want to marry her but do not know how to tell her.
When she saw the lizard , she ran out of the bathroom. I told her that it was a bad sign and she asked what to do. I then told her to call her boyfriend to meet her at my place. She told me that she could not call anybody and asked me to help her to do everything.
She said she was in her mesturation period, so I did. But it was on that day that I realised that she was a virgin.
When we came back to my house from oweri, I saw her about a weeks ago and she was fine. I was arrested, and they said I raped the girl and used her to do something; I did not use her to do anything." he said
The police chief said the case had been transferred to the Gender Section Unit for further investigation, adding that the suspect would be charged to court at the end of investigation.