NSCDC arrests motorcyclist for supplying women, foodstuffs to bandits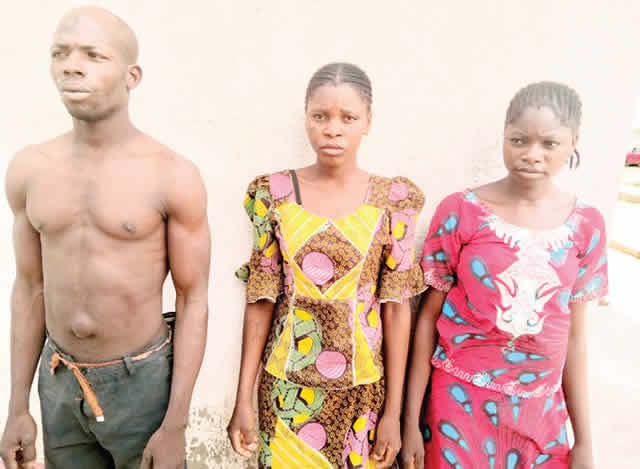 The Nigeria Security and Civil Defence Corps, Zamfara State Command, has arrested one Shafi'u Abdullahi for allegedly carrying women and food items to notorious bandits' hideouts in the Anka local government area of the state.
Briefing journalists on Friday, the commandant of the corps, Aliyu Garban, said luck ran out on the suspect when he was intercepted by the officers of the command following a tip-off.
The commandant stated that Abdullahi was arrested along Bagega-Anka Road with two sisters, Binta Husaini and Balki Husaini, and some food items while heading for a forest to meet the bandits.
According to the commandant, the sisters are from Niger Republic but reside in the Kaura-Namoda Local Government Area of Zamfara State.
He said, "During our Investigations, the suspect, Shafi'u Abdullahi, was discovered to be assisting a suspected notorious leader of the bandits called 'Shaho' by supplying social services to his hideouts. Binta and Balki are sisters and Shasho's girlfriends and his friend, Jijji."
The commandant added, "As soon as preliminary investigation activities against the suspects were completed, the command would transfer the case to other sister agency for further investigation and determination."
Speaking to City Round, the two sisters, Binta (18) and Balki (20), said they used to collect N6,000 each from the bandits per night. They explained that Abdullahi normally conveyed them to the bandits on his motorcycle.
Abdullahi admitted that he had a contract with the bandits, but said he didn't supply them women and food items.
He said, "The bandits used to come out of their hideout to collect the items from me. I have never visited their hideouts."