How policemen stripped me naked, brutalised me and stole my #430,000, says 63-year-old man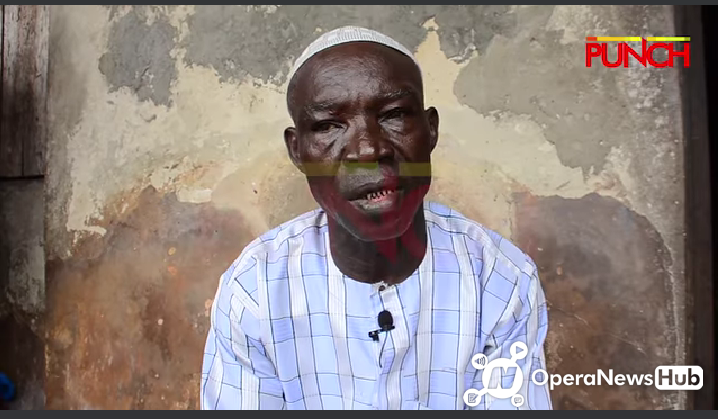 A 63 Year old man simply identified as Mr. Abudulraheem Tajudeen has narrated his ordeal in the hands of the Nigerian Police Officers in Ikeja, Lagos State, added that, he was stripped naked, brutalized also stole his N430,000 in a video share by Punch on Social Media.
Abdulraheem revealed this information in a video that went viral on Social Media added that, the incident happened while he was going to for party before he received a called, that his service is needed at undisclosed warehouse, where he discussed with the agent of the warehouse which they book appointment at Sanya where the warehouse was located.
After arriving the warehouse. He put call to the Agent to come out while he was told to come to one Hotel, added that, the Hotel also located at Sanya street. On arriving the Hotel, he was asked perhaps he know who is Mr. Tunde, where he said Yes. Adding that, Mr. Tunde was his colleague at the place of work.
Unidentified men further asked to lead them to the house of Mr. Tunde, which he denied the request thinking they are kidnappers, further stressed that, he don't know where Mr. Tunde's was living, only meet at the working place.
He was further told that, Mr. Tunde collected N1,000,000 from them, however introduced themselves as Police Officers attacked to IRT Police Station in Ikeja Lagos State and that was how he was pushed to the police station without knowing his offense.
After arriving their station. Police immediately removed his phone from his pocket, removed the battery of the phone to unable him reach out to his wife neither his children. It was after 7 days he has been detained, he was able to reach his wife, Funke Tajudeen through one Mr. Conlins who was released he gave his wife's phone number, to call his wife and informed the family about his whereabouts after 7 days.
Mr. Conlins was the one that directed his wife to the IRT Police Station and before he was taken to the IRT Police Station. He was with N420,000 to clear his truck at Apapa Wharf before N420,000 was taken away from him.
After his wife got to the IRT Police Station. The police demanded for N50,000 where his wife later go round to raised N30,000 making N450,000 in the hands of IRT Police Officers without knowing his offense, no statement was written, was naked without food for 10 days of detention. Mr. Abudulraheem Tajudeen urged Nigerians who read his story to come to his rescue, to save him from the cruel hands of Nigerian Police Officers attached to IRT Police Station, Ikeja in Lagos State.