Nigerian who changed his gender and blamed the church for his depression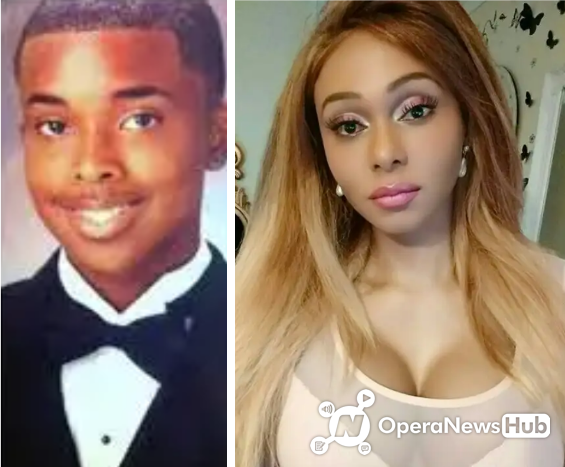 He was formerly known as Oche Clifford, he is from Benue State, Nigeria. Clifford is one of the very few Nigerians to transition into a female through clinical surgery. He claimed that he had always been a female from birth, and that because he did some medical correction on his body, it doesn't mean he is not a female. He now goes by the name Miss Sahhara and has warned people to stop saying he was a man. However news about Miss Sahhara are always being reported with the facts that 'She' was initially a man.
Miss Sahhara spoke about how the church didn't help her life, and always made her feel wrong. She also stated that she felt unwelcome in the church and this only made him more depressed and withdrawn. It was also recorded that when Miss Sahhara was a teenager he was arrested and put in prison for 'Looking too girlish' because the security operatives' in Nigeria thought that he was gay. This really affected him so much. He then moved to Britain in 2004 to begin a new life. It was in Britain he finally changed his gender through medical means to being a female and tried to make it clear that he was to be referred to as 'She' and not 'He'. Miss Sahhara is known to always speak up in support of the 'LGBT' community and has always tried to put out reasons why people with the mentality to change their genders should be left to do so.
Miss Sahhara is now a model in the United Kingdom and has won in more than one beauty contest in the UK. She is also into music, and has released some tracks. In 2011 Miss Sahhara became the first Nigerian to publicly come out as a transgender woman. She is now fully a British citizen. Miss Sahhara also became the first ever black transgender woman to be crowned winner in an international beauty competition.