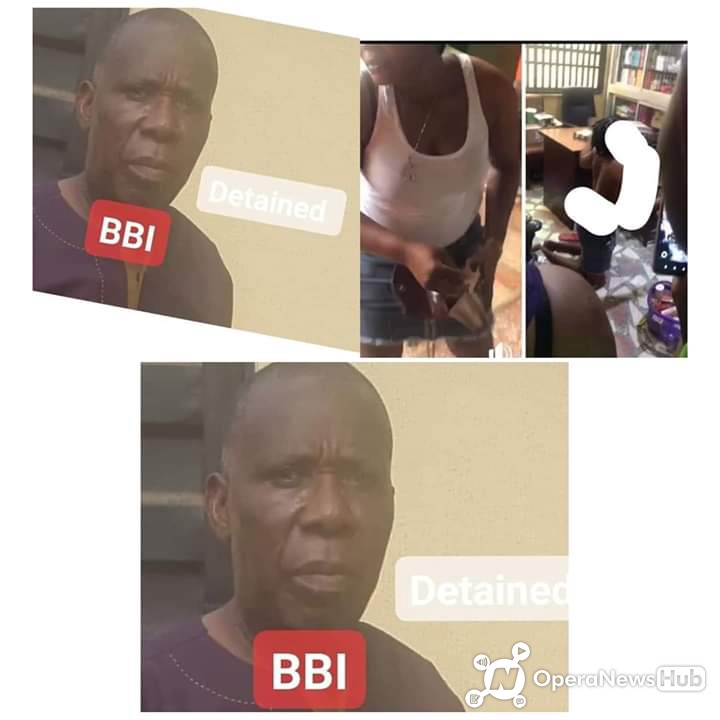 According to the statement Foundation Behind the bars right signed by @harrison_gwamnishu, the Anglican Church Knight who stripped a lady, beat her and shaved her hair for stealing milk from her pharmacy, has been arrested and detained.
Details of the statement below:
RE: LADY BEATEN UP, FILMED AND VIDEO POSTED ON SOCIAL MEDIA PLATFORMS.
We wish to inform the public that Mr. Ndobu has been arrested and detained at the OWA OYIBU Divisional Police Station. His arrest was facilitated by the Behind Bars Human Right Foundation in collaboration with the Agbor Command of the Nigerian Police Area.
Few days ago, the video of a woman who stole milk from a pharmacy in Delta State went viral and we quickly got into the case.
Facts Of The Matter
In addition to being stripped, beaten and filmed, we also found out that the Anglican CHURCH KNIGHT who owns the pharmacy shaved her hair after ordering his followers to strip her while making a video of the scene and posted it on social media.
Meanwhile, further investigations revealed that the woman does not have a child as claimed and that the milk she stole was not for her child. Her action however can be linked being kleptomaniac, as it was discovered that she has stolen more before.
Although this happened on April 13, 2020.
Today Anglican Knight was arrested and detained.And he is now in police custody.
Behind bars foundation urge the public note that they do not support theft,but they only hate any form of inhumane treatment imposed on any citizen, both male and female. "We always advocate that the law take its course #DueProcess"
No matter what, don't take the law into your hands … Always do the right thing.