Nigerians seek justice for pregnant Nurse Adaeze allegedly beaten to death by husband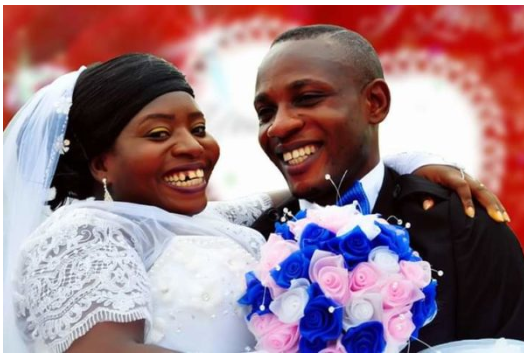 What could have be the offence of a pregnant woman to warrant being beaten to death by her husband? This is the question demanding for answer in the minds of concerned Nigerians since April 14th, 2020 when Mrs. Anya Adaeze Oluwasanmi, a nurse was beaten to death with an iron rod by her husband, in Akure, the Ondo State capital. The couple reside in Oke-Ogba area of Akure.
Information has it that the deceased was 8-month-pregnant before she was allegedly beaten to death by her husband, Olabode Oluwasanmi for a reason yet to be known.
Report says, the beating was so serious that it caused her ruptured uterus, rupture ovaries and torn ligament, and lost the baby one hour after Ceasarean Section due to internal bleeding.
According to Osagiemerry, who broke the News, the late Adaeze was rushed to the Mother and Child hospital where she undergone caesarian section before she was transferred to FMC intensive care unit.
JATS Online News however gathered that she had been admitted at the Mother and Child hospital for days without disclosing to the doctors that her husband was responsible for why she had ruptured uterus. The Source told our reporter that she has been experiencing domestic violence not only by her husband, but also alleged the mother-in-law of contributing to her travail, adding that upon sighting her mother-in-law on the hospital bed, she fainted.
Late Anya Adaeze was said to be a former SUG President of Ondo State School of Midwifery and a staff of the State Specialist Hospital, now Teaching hospital.
JATS online news spoke with some residents of Oke-Ogba who confirmed that she was heavily pregnant but werenot certain if truly her husband was responsible.
Meanwhile, the State Police Public Relations Officer, ASP Tee Lee Ikoro, said he was yet to get the details and promised to get back to JATS News after investigation.
Gender Activists like the Founder of Kids and Teens organisation, Martin- Mary Falana, Gbenga Adesunloro have indicated interest to follow up the matter and get justice for the deceased.
One of her colleagues who spoke under anonymous, said the late Anya used to confess her love towards her husband always and had never said she was experiencing domestic violence.