Popular Nigerian pastor you probably don't know is childless and why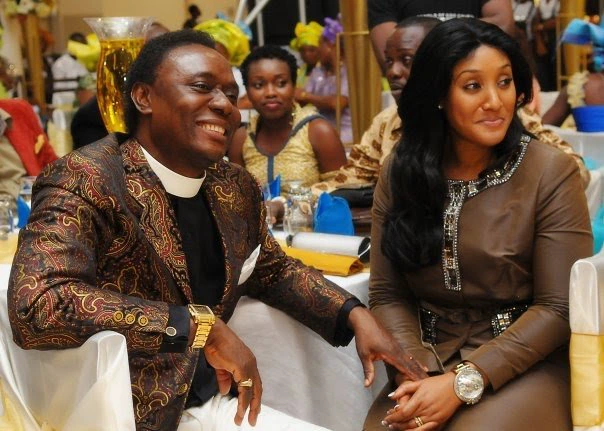 According to Psalm 127:3, "Lo, children are an heritage of the LORD: and the fruit of the womb is his reward"
This is why Christians believe that children come from God and he gives to whoever he wishes. Those who don't have believe that they are not destined by God to have children.
This is the case of Reverend Chris Okotie, the founder and pastor of Household of God church, Ikeja.
Rev Chris Okotie is a televangelis, Pastor, philanthropist & businessman. He is an embodiment of charm and glamour. As one of Nigeria's most flamboyant and richest pastors, his net worth is put at $20 million.
Rev Chris Okotie has everything going on well with him except wife and children.
Being childless as a famous pastor is like an indelible mark. For a pastor who prays for people to receive the fruits of the womb and God will oblige not to have a child of his own is one of the most difficult things to bear as a man of God. .
Chris Okotie got married to his first wife, Tina Okotie but the marriage hit the rock and they got separated. His marriage to Tina lasted 17 years without a child, before they ultimately divorced with Tina relocating to USA to start a new life.
After leaving Okotie, Tina got married to another man and has children of her own by her new husband.
Years after Tina left, pastor Chris met Stephanie Henshaw who have 3 children from previous relationships and they got married in 2008.
But after after 4 years , in 2012, without any child, the marriage broke down and according to Stephanie, she was asked to leave.
ALLEGED LOVE-CHILD
Just as the pastor was yet to come to terms with the separation from Spephanie, one Ms Tioluwani Okotie came up from nowhere to claim that she had a baby girl for the man of God.
Her story didn't hold water because the man of God declined to comment on the matter and that was how the issue died down.
Up to today, it is on record that the pastor has no child with any woman.
There were indications that Chris Okotie's marital problems is due to his inability to get a woman pregnant.
In 2018, while speaking on his failed marriages, Pastor Chris said that perhaps he was not destined to have a wife and children. He then hinted of adopting a child.