Oke Tude a church where christians and muslims worship together in Lagos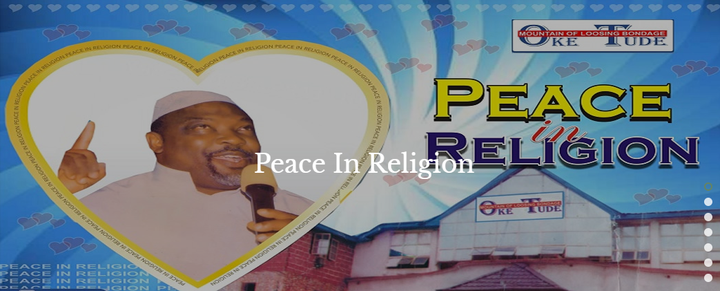 Have you ever thought of a gathering of Christians and Muslims worshipping together in harmony without any form of division and bias? If you ever think this was impossible, think again because there is a church in Nigeria, Lagos to be precise that has made this happen. You might be thinking if Christians and Muslims can worship in the same place praying to the same God but let me shock you, the church has been in existence for over 20 years years and the population has never reduced rather the church keeps growing.
The founder of the church is Prophet Dr Samsondeen Saka who is the head pastor/Iman of Mount of Loosing Bounds also known as Oke Tude. A church harbours the two largest religion in Nigeria under one roof.
The megachurch is located in Ogudu Ori Oke, a community in Ogudu, Lagos State, Nigeria. This place of worship has a Church for Christian and Muslims for Muslims where members of both religion worship and pray together without discrimination. If you are wondering which of the holy books are used as a point of reference, they use both the bible and the Quran.
At Oke Tude you are neither a Christian or a Muslim and every member has a copy of both the Quran and the Bible. However, core Muslims are allowed to pray during the regular praying hours but everyone gathers on Sunday for the general church service.
The church is crowded and the followers run into thousands. On entering the church every member must first go to the Muslim area where you are required to run and circumnavigate through the place either 3, 7, 21 or 100 times depending on your capacity. This running is called run of Deliverance or Tude run which is modelled after the holy walk of Kaaba in Mecca Saudi Arabia. The founder has been able to prove that there is no difference between the two religion which are both from the same origin.
Oke Tude is known to heal all manners of diseases and miracles and the church has a special kind of water which you can't get anywhere in the world, also pictures, handkerchiefs, anointing oils and calendars are sold which has been claimed to have supernatural powers to heal and cure different kinds of diseases.