36 year old housewife arrested for allegedly burning stepdaughter's private part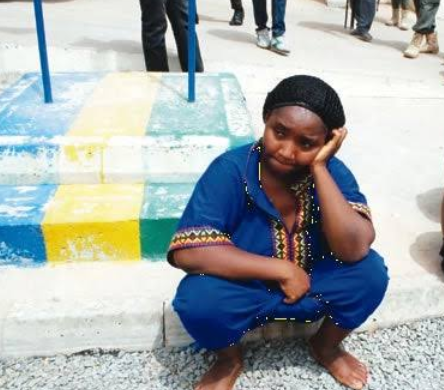 Police arrested a 36 year old housewife, Iyabo Okunusi, who allegedly used charcoal to burn the private part of her seven year old stepdaughter, Lara Omolade, On 4th, April, 2020, in Remo Ogun State.
According to the report,
The woman was arrested in the community area of the Remo, made a confession to police Command Division Ogun State that she allegedly meted out horrible acts of punishment on the minor over what she called disobedience.
The case was reported to the command by some people who have observed her in several times the way she treated the minor abnormally.
Preliminary investigations indicated that the suspect subjected the girl to different forms of abuse, the girl was put under the suspect's care sequel to the separation of her parents.
Nemesis caught up on the wicked woman, she pleaded guilty as she promise of never involving in such practice again.
The case is yet to be charged to court but the little girl has been taken to the hospital for proper medical treatment.