Why wife murdered husband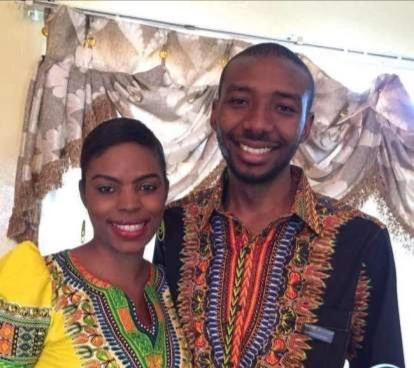 Ondo State Police Command are holding a 30-year-old woman for killing her husband who ate some meat from the pot after stabbing him two times with a knife.
The woman identified as Precious Longwe Okpara aged 30 stabbed her husband Mr Akakanda Lubinda Okpara also aged 30 years in cold blood at around 03:00 Hours on sunday at unknown House number in Ondo.
According to the Deputy Police Spokesperson Precious has been arrested and charged with murder. She used a knife and the deceased sustained two stab wounds, one on the chest and left rib side.
Police found at the scene, a knife stained with blood. Precious said that she did not intentionally kill her husband. She said that the knife accidentally stabbed her husband after the two had engaged in a vicious fight.
She told the police that on the fateful day, she was in the living room peeling some oranges when she heard her husband in the kitchen. When she got there, she caught him eating some meat from the pot which she was supposed to used and cook that evening.
When she asked him why he ate the meat, the husband shouted at her and called her names. She got scared because her husband was a violent man who had a tendency of beating her.
According to her, She said that an argument ensued that allegedly resulted in the two wrestling for the knife that accidentally stabbed and killed her husband.
She said she loved her husband and killing him was the last thing she would ever do. That she has two small children under the age of four years and that she is still in shock and does not understand what had happened.
Meanwhile, Precious broke down upon seeing her dead husband laying in a pool of blood. During cross examination, Precious said her husband was an abusive and violent man who had previously hit her with an iron bar. And when questioned by state police why she did not report the abuse she was subjected to in her marriage, Precious said her husband was a pretender who did not want people to know what she was going through.
According to the Police, the suspect will appear in court and that the deceased body has been taken to the mortuary.