Woman sold her baby to buy sewing machine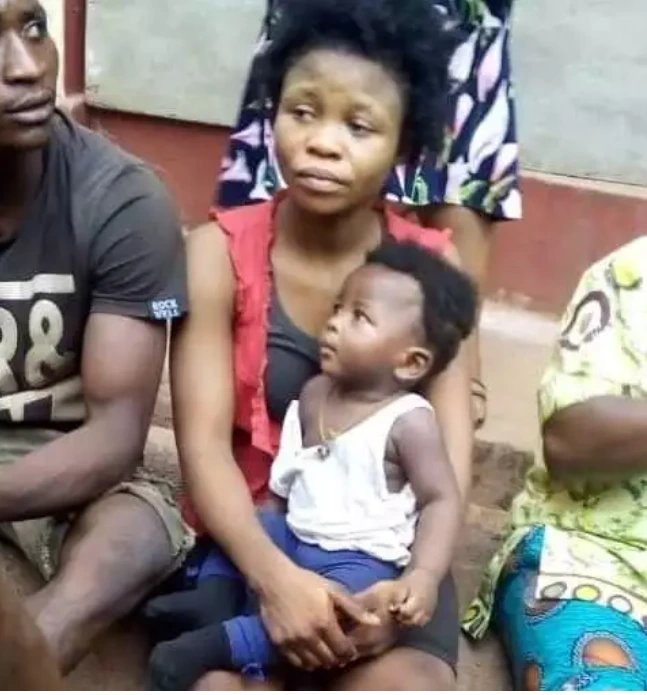 The Enugu State police command has arrested a woman identified as Ochechi Joseph for selling her baby to a medical doctor in the state.
The command also revealed that the medical doctor, Benedict Agbodache, who works with the Moonlight Hospital and Maternity, Coal Camp, Enugu, has been apprehended over his involvement in the crime.
According to report gathered, Benedict purchased the newborn baby from Ochechi for the sum of #300,000.
However, the medical doctor having sealed the deal with the mother of the baby decided to sell the baby to a couple for #1 million.
Further report revealed that the apprehended medical doctor sold the baby to one Ukamaka Onah.
The Commissioner of police in the state, Ahmad Abdulrahman, who spoke on the incident noted that Ochechi was taken to the medical facility by a man identified as Abubakar Idris.
CP Abdulrahman noted that the man who is popularly known as Buhari has been arrested and is helping the police in investigation.
It was also reported that the woman used the sum of N45, 000 out of the money to buy a sewing machine.
The baby has been rescued as the police are planning to apprehend more people linked to the crime.
The husband of the woman who bought the baby revealed that they paid for the baby, but the money was for adoption.
He noted that the doctor told them that he was working for the agency in-charge of child adoption in the state.
He further stated that they have two daughters and needed a son, so they had no idea the pastor tricked them.
The police recovered the sewing machine from the mother of the newborn baby and the sum of #700,000 which she presented to police to bribe them from been arrested.
The commissioner of police in the state warned everyone to desist from any criminal activities.