Meet the brilliant female soldier that designed the first Nigerian UAV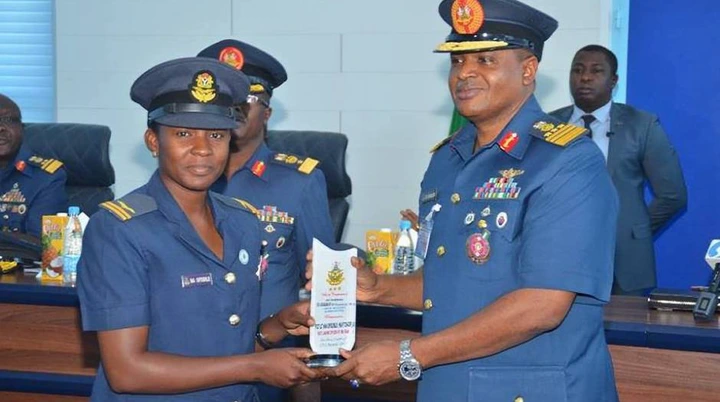 Nigerians are brilliant, no doubt. But we usually hear little or nothing about these brilliant minds. But there is one Nigerian who is currently making exploits in the Nigerian Airforce. That person is no other person than Flight Lieutenant Nkemdilim Anulika Ofodile.
Flight Lieutenant Nkemdilim Anulika Ofodile studied Electrical and Electronics Engineering at Covenant University and graduated in 2009. She then proceeded to the University of Leicester in England where she bagged a PhD in Control Engineering.
She then commissioned into the Nigerian Airforce. Flight Lieutenant Ofodile contributed immensely to the development of the Tsaigumi Unmanned Aerial Vehicle (UAV).
During the project, Ofodile worked on the avionics section of the team because she has a background in aircraft control engineering.
The Nigerian Air Force collaborated with UAVision of Portugal to produce the Tsaigumi UAV. The UAV can be used for ISR operations in land and sea domains. It could also be used for policing operations, disaster management, convoy protection, maritime patrol, pipeline and power line monitoring as well as mapping and border patrol duties.