Gloria Doyle Cries Out, my sister is threatening me, my life in danger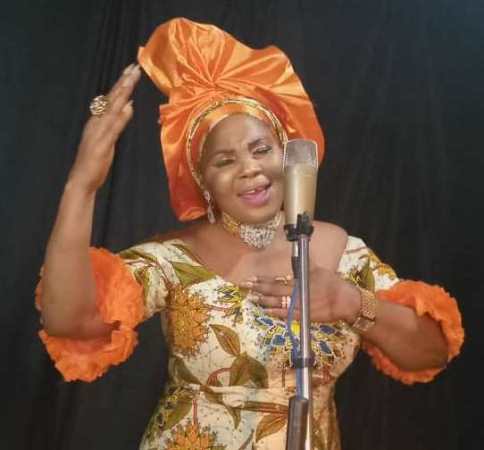 Top Nigerian gospel artiste Gloria Doyle may be facing the battle of her life unless her family issues get settled urgently. That is because; she is presently having sleepless nights and days since she granted a Nigerian newspaper an interview, exposing how her sister eloped with her husband abroad!
Gloria Doyle who called in distress lamented how she has been receiving continuous threats from her sister who complained and asked her angrily why she had to go to press over their family matter.
In an earlier said interview, Gloria Doyle had exposed the sister, describing how she connived with her husband to alter her name, replacing Gloria Doyle's name with hers' instead in travelling documents, when her husband asked for the children to join him in America some years ago. A situation which has caused her to be denied visa severally and the opportunity to travel abroad to see her children all these while.
"I couldn't be allowed to see my children because they don't even believe that I am their mother. Now I have to wait till they come and we do a DNA test!" Gloria Doyle had lamented in an earlier interview which was indeed very revealing.
And now Gloria Doyle says she can't sleep anymore!
"And not just calls from her alone, they have been sending me threats but as far as I am concerned, no problem, I have said it as it is!"
But didn't you tell her that you mentioned it in the earlier interview that you had forgiven her? We asked Gloria Doyle.
"I did, and when my children called me from America to ask about the matter and what the headline of that interview was, I told my children that the headline read, 'I have forgiven my sister!' I didn't say I am fighting my sister who eloped with my husband, but that I have forgiven her! I didn't say 'I am fighting my sister' because I don't want to fight. She should have read the earlier interview very well before talking! So, it is like the interview pained them. And if it does, then let it pain them because it pained me too. It is even still paining me but as a Christian, I have to forgive her. I didn't want to say these things to the public, but if they push me, I will expose more!
"She said that the family is coming to fight me so I told her that I am waiting. That's what I told her, I asked her to tell the family that I am waiting."