Suspected yahoo boy caught with mad woman in his bed room. "She was forcing herself on me" he cries.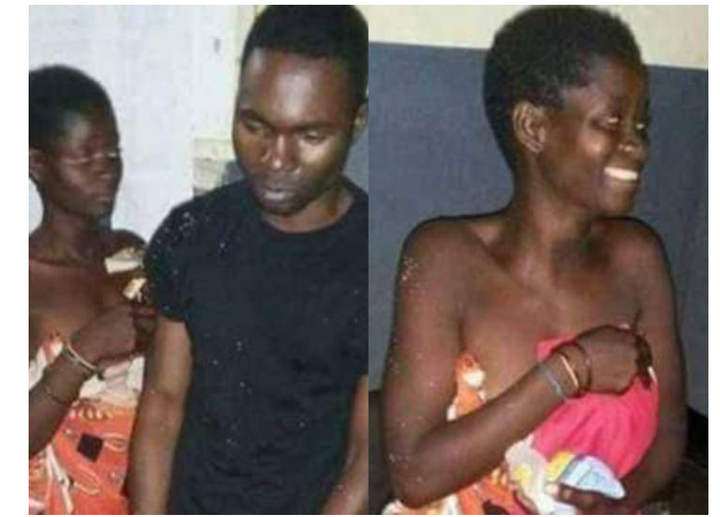 Edwin Ugonna has been arrested and taken to the police station for having Carnal knowledge of a mad woman.
Edwin's neighbors had said that they were noticing strange moves between Ugonna Edwin and the woman for sometimes but paid less attention because they all didn't think anything was wrong in caring for Mad woman.
But they were not comfortable with it anymore when she was being taken in and out of Edwin's room on a regular basis so they had to pay attention and act, and eventually they caught them in the act.
When he was asked why he was sleeping with her, he confessed that she has been the one forcing herself on him.
The neighbors weren't satisfied with the response, to them there was something more than just having the woman's body, they suspect that he wants to use her for yahoo money ritual.
Edwin Ugonna said that she loved what they were doing and that she was always happy when she is with him. This although true(from the screebshots she's smiling), but doesn't justify his illicit act with the woman who doesn't know what she was doing.