Old man who beheaded woman in Lagos said he was paid N10,000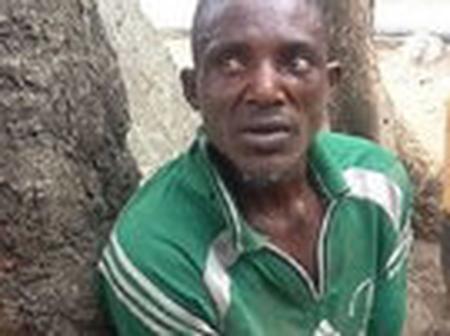 A 58 Years Old man has been arrested by the Lagos state police command for allegedly beheading a woman.
Reports said Babatunde was arrested by a vigilante group in the Ogijo area of Ogun State on Sunday, Jan 5 ,2020, with the head, hands and other parts of the lady he had murdered on his way to deliver them to his client in Ogijo Ogun State.
The suspect admitted to killing the woman, said he chopped off the victim's head with a cutlass, while two Islamic clerics popularly called Alfas, and a herbalist held onto her hands.
He further confessed that the cutlass he used to slaughter the woman whose identity is still yet to be known, was given to him by the herbalist who contracted him for the job.
While answering questions from the police, Babatunde reportedly said:
" i live at the Ogijo area of Ogun state. I am a wood cutter and at times I assist owners of coconut plantations to pluck coconut.
The whole thing started on Saturday evening when one of my herbalist friends known as , came to me to say that he was expecting two alfas from Sango Otta.
He told me they would be coming with a lady and that he would pay me N10,000 to help butcher the woman. He told me the two needed some fresh human parts to prepare a concoction for one of their clients.
True to his words, the two alfas arrived on Sunday evening. I noticed that before their arrival, the two alfas had used some charms on the lady. I noticed that she was just obeying their directives without asking any question.