Sokoto finance director allegedly impregnates 13-year-old girl, mounts pressure on NAPTIP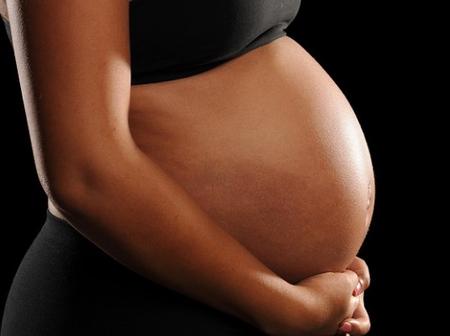 Mr. Ahmed Nawawi, Director of Finance, Sokoto State Urban and Regional Planning Board, have been caught in the act of defiling and impregnating a 13-year-old Maryam Mohammed.
Nawawi is alleged to have committed the crime with Mr. Ibrahim Isah and Habibu Abdullahi who work under him as a driver and aide serving as accomplices.
The suspects arrested by the National Agency for the Prohibition of Trafficking in Persons (NAPTIP) Sokoto zonal office were granted administrative bail, having mounted pressure on NAPTIP to allow them to settle out of court.
Mr. Hussaini Gwadabawa, Soko state coordinator network of people living with HIV aids, had reported Nawawi and two others for allegedly defying Maryam 13-year-old girl, who hawks cloth and goes to their office to sell materials to them.
Nawawi and his accomplices during interrogation at the NAPTIP office admitted to having committed the crime and pleaded to settle out of court.
A plea, Sokoto NAPTIP office refused, on the ground that its Abuja headquarters is aware of the case and had directed Nawawi and his accomplices are prosecuted according to the law.
Not comfortable with NAPTIP's decision to prosecute the suspects, Nawawi, began to mobilize influential persons including the traditional rulers to prevail on NAPTIP to throw away the case and let them go unprosecuted, an effort that seems not to have been successful.
NAPTIP has since taken into custody, Maryam, and is taking care of her pregnancy and providing her all the necessary protection.
Having noticed that NAPTIP is not ready to let go of the case, Nawawi, began to bride some persons to frustrate the case, including Maryam's father.
NAPTIP senior official from its Abuja headquarters, who spoke to WEST AFRICA REPORTERS (WAR), said, its Sokoto zonal office officials are been threatened to drop the case against Nawawi.
Insider source who did not want his name mentioned, told WAR, the National Human Rights Commission that stepped in to assist NAPTIP in prosecuting Nawawi has been bribed while some of its Kano zonal office officials are now mounting pressure on NAPTIP to drop the case against Nawawi.
Another source, Mr. Ismail, who prefers only his first name mentioned, told, WAR, that Mr. Hamza Liman, a senior official from the Kano National Human Right Commission zonal office, who was sent to investigate the case arrived Sokoto and met with Maryam and her father in his Sokoto residence instead of NAPTIP office.
Ismail said an arrangement for the NHRC official to collect bribe from Nawawi made him opt to meet with Maryam and her father in his residence instead of the NAPTIP office.
When WAR contacted and sought Liman's explanation, he denied the allegation, challenging anybody who has evidence that he collected money to show it.
Also, when contacted, Mrs. Aisha Mohammed, Permanent Secretary, Sokoto state Ministry of Women and Children Affairs, said her ministry is working hard to ensure all cases of child abuse are addressed in the state while offenders are prosecuted.
Aisha said her ministry is working with NAPTIP to ensure all suspects involved in Maryam's case are prosecuted, adding that there is pressure from some persons to kill the case, an attempt the permanent secretary says will not happen, vowing that the case must get to a logical conclusion and justice served.
When contacted, Mr. Hassan Tahir, NAPTIP senior official, confirmed the incident and told this newspaper that all persons involved in the case will be prosecuted.
Another insider source, who did not want her name mentioned, said, those who are working to ensure the case is frustrated, collected N150k and gave N57k to Maryam's father to make him forget about the case.
A top government official accused Mr. Hussaini Gwadabawa, who reported the case to NAPTIP to have collected money from the suspects and working hard to frustrate the case.
When contacted, Gwadabawa, denied knowledge of the case, when WAR, reminded him that he reported the case to NAPTIP, he replied, "please you asked me, and I have told you, I know nothing about the case".
Hajiya Maram, the girls mother, vows that she will do everything within her power to endure her daughter gets justice.
WAR could not immediately speak to Nawawi, as all attempts made to speak to him were unsuccessful.