Pastor gets drowned in a flood while trying to protect Church offerings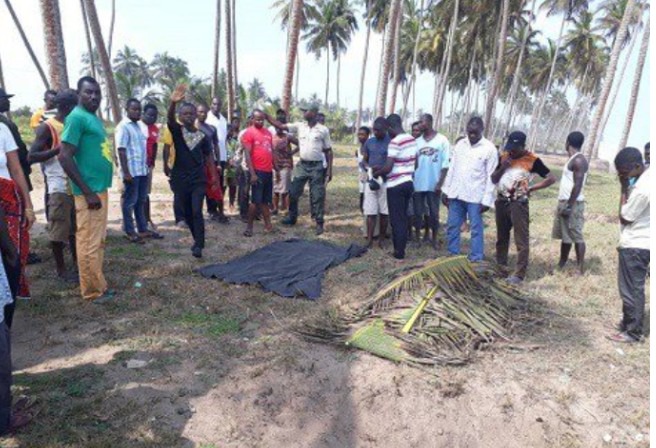 Ghanaian pastor, Rev. Issac Assiamah Arthur is dead. The pastor who drowned in the Apapam, a town in Kyebi in the Eastern region, died while trying to protect offerings of the church.
The church held a mega crusade on Wednesday and Thursday, so they made a good amount of money from the church members. The huge amount of money that was stored in the offertory bowel was to taken to the bank on Friday.
However, it rain heavy on Thursday night, and people's room and every where was flooded. Unfortunately, the flood got into the Rev. Arthur's church and destroyed everything.
The stubborn flood also took away the offertory bowl in which the offering was stored, and in an attempt to secure the offering, Rev. Issac Assiamah Arthur got drowned in the flood.
The residents in his town who found his body, took it to the morgue pending autopsy
Complaint has been lodged in Kiebi town police station for investigation to begin.