Meet the woman with four legs that became a world sensation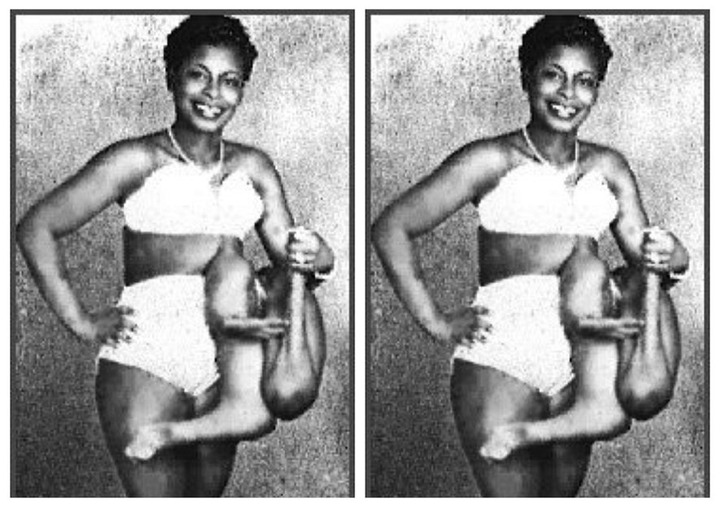 This woman born with four legs became a world sensation and got men drooling over her in the 1930s
Betty Lou Williams was attached at the side to a parasitic sibling
Betty Lou Williams was history's highest-paid human oddity.
Born Lillie B Williams on January 10, 1932, in Albany, Georgia, she was a normal girl except for the miniature twin growing out of the left side of her body.
The daughter of a poor farming family and the youngest of twelve children, Williams was attached at the side to a parasitic sibling that had two legs, a developed arm with three fingers and another tiny arm-like appendage.
The twin's body was formed from her waist down and was embedded deep within her abdomen.
Nevertheless, doctors said that Williams was very healthy and could definitely live long. Her parasitic twin would later help her to earn a large living.
William's rise to fame began when she was just a year old, after being discovered by a professional showman called Dick Best.
Best changed her name to Betty Lou for reasons not known and started displaying the child in his New York Museum.
After negotiations between Ripley and Best, it was agreed that Betty Lou, then aged two, would be shown for $250 a week at the Ripley's Believe it or Not?! Odditorium at the Chicago World's Fair in 1934.
Betty Lou's earnings quickly soared as she matured, and began earning as much as $1000 a week.