Kidnapping gang leader deducted 40,000 from gang member share for raping a female victim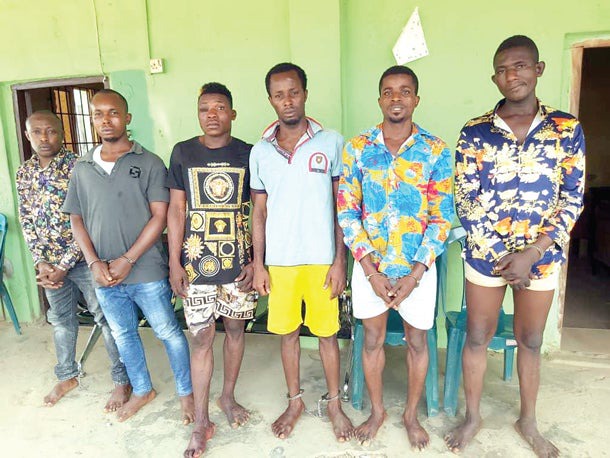 Rested kidnapping gang leader, dramatized in police station telling this police how he deducted 40,000 from one of the gang member money for violating the rules of the gang.
He said ifeanyi sylvanus who his also one of the gang member violated the rule because he raped during their operation which is against their rule.
Maduabuchi Amamba who his the gang leader said he ducted 40,000 which serve as punishment to sylvanus.
The gang leader and sylvanus are among the arrested suspect arrested by DCP Abba Kyari.
According to DCP Abba he said the suspect carried out their kidnapping operation in IMO, ENUGU,ABIA STATE collecting lot of money from victims family as ransom.
He further said that 5 cars and phones that belongs to the victims where recovered and also AK-47, pistol, and also local made guns where recovered from the suspect.