4 Policemen arrested for the death of Mr Chima an innocent mechanic who died after torture in cell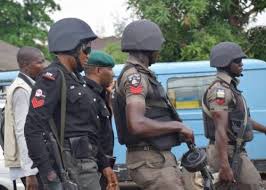 Justice is prevailing with time and efforts from the people of the public.
This morning we have confirmed that 4police officers has been arrested concerning the brutal killing of one Mr Chima(Mechanic) in port Harcourt.
This was revealed by the Lawyer of the deceased.
The mechanic was said to be arrested while testing a car with some of his boys,he was later accused of stealing the car by Nigerian Police Force (E-rack Squad) even when they were told it was a customers car.
After torture Mr Chima was proclaimed dead by the Nigerian police saying he died of "High Sugar Level", but they refused to release his body to his Family members.
After some pressures from Legal practitioners and the Association of Ikoku traders,the four others who was arrested with chima was freed but with injuries.
But the dead body of Mr chima still remains with the Nigerian Police Force.