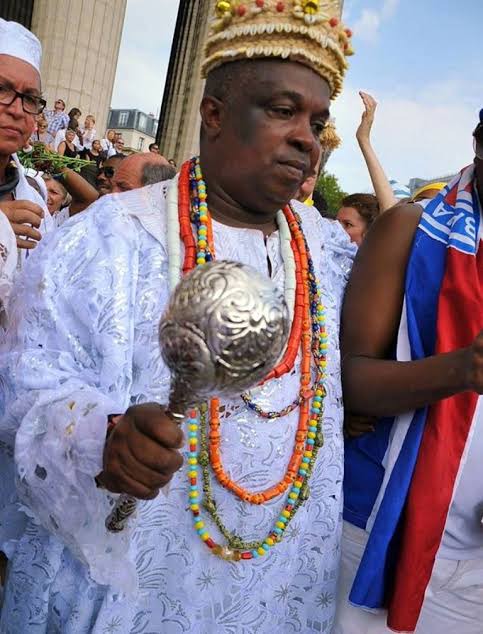 Savaldor, the state capital of the Republic of Brazil is a state which is highly concentrated and dominated by the Yorubas, a tribe centralized in the Southwestern part of Nigeria.
This effect can be traced to the transportation and migration of the Yoruba people to other part of the America continent during the Trans – Atlantic Slave Trade in the past centuries ago.
The most amazing part of this case is that the Yoruba people that was transported to Savaldor, Bahia, Sao Paulo and some other part of the Republic of Brazil never forgot to practice their innate traditional religion for once, despite stress and tribulation they went through as slaves.
Historical references proves that the Yorubas took along their idols, and cultural heritage while been transported to their new home through the Badagry "Point Of No Return" and the Atlantic Ocean.
For over 500 years In Savaldor, the Yorubas has been worshipping the Yoruba God of Thunder, Sango (Xango) , the Yoruba Goddess who symbolizes Motherhood, Osun (Oxun), the Yoruba Goddess of the River, Iyemoja (Lemanja), and some selected Egungun masquerade.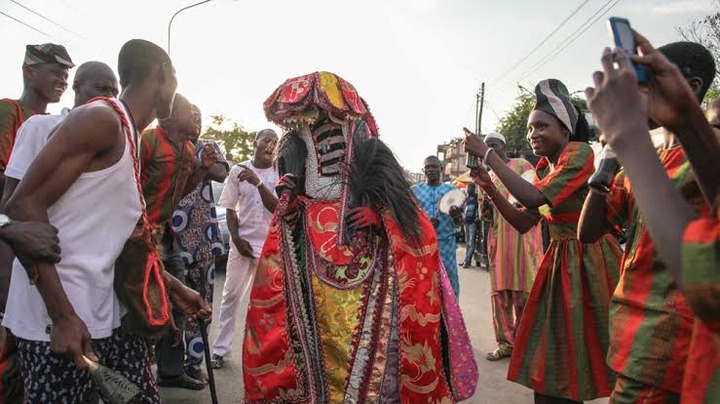 Worshippers of the above mentioned Yoruba gods, were seen and known to dress in white garment always, representing the Symbolism of Obatala, a Yoruba God.
Been led by the Priests and priestesses, They prepare sacrifices for the Gods, take it to their shrine and dance to the melodious tune of the powerful traditional drum, called "Ilu Agere" in the Yoruba Land.
Another great feather to the mix and fusion in the culture of the Afro – Brazilian state, is the consumption of the popular Akara meal, otherwise known as the bean cake in over 5 states in Brazil.
The people of Brazil eats the Akara meal which they call Acaraje and it is as well prepared with the recipes and ingredients used in Nigeria which are beans, onions, palm oil to mention few.
It is of great affluence for the Nigeria Yoruba culture to see Brazilians dress in a white regalia uniform, advertising and selling Akara in the popular street of Brazil.
In one of my previous articles I wrote in December on this platform which I titled "5 Foreign countries that speaks Yoruba, 1 Use It As Official Language" which generated almost a million reads, I highlighted some other foreign countries that speaks Yoruba.
Part of these countries are Trinidad and Tobago, Bahia, Portugal, Cuba, and some other countries.
The Ooni of Ife, Oba Adeyeye Enitan Ogunwusi, Ojaja II, often visit Brazil to celebrate Yoruba festival with the Yoruba descendants in Brazil.
The impact of Ooni Ogunwusi, representative of Oduduwa, who doubles as the Chairman, Traditional Council of Osun State, has assisted the Yoruba culture to be an official language in Brazil