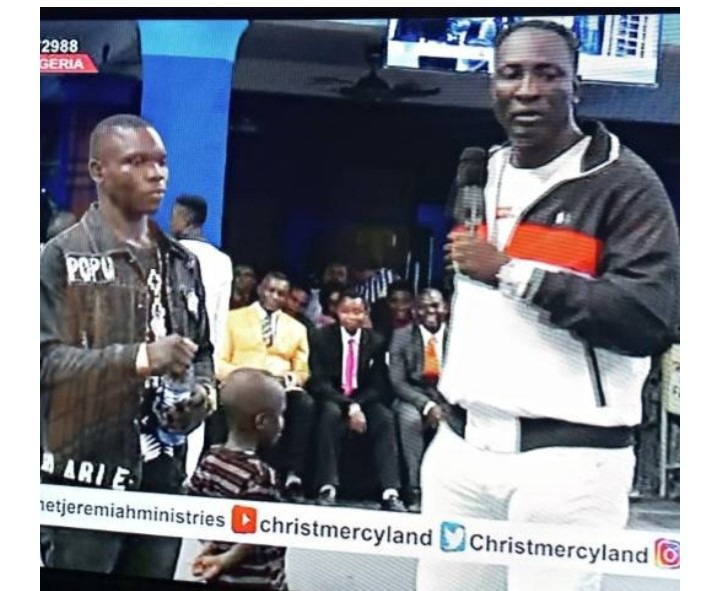 Residents in Delta State and its environs are fully aware of one of the fastest growing church, Mercyland church located at Warri.
The church took out today as the perfect time for its members to present/offer their first fruits unto the lord.
While members of the church presented their first fruit with joy and gladness in their heart, a man came out with his first son to present to d man of God as his first fruit. The whole congregation was taken aback!
The priest of the church, Prophet Jeremiah omoto fufeyi however, rejected the sacrifice.
Prophet Jeremiah said…
"this is not the era we give children as sacrifice. Go home with your son"
The prophet also blessed the boy with some cash gifts.