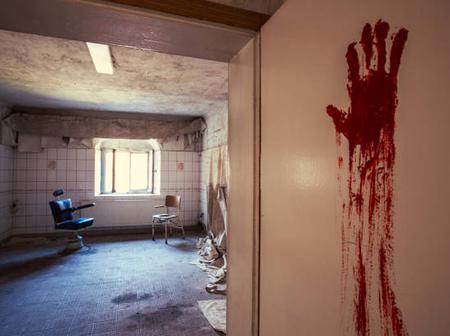 It was a gory sight to behold yesterday in Atuma community in the interior of Delta state as a man simply identified as Otega Oyoma killed his father with a pestle because according to him, the father always disturb his mother at night and he is not comfortable about it. The 28 years old welder was said to have hit his father's head with a pestle early in the morning. The deceased Mr Oyoma uwa Okhia, a rubber tapper and cobbler was described as a friendly man. The man have always accused his wife of having extra marital affair and the wife decided to starve him of sex since the incident happened.
It was reported that Mrs Oyoma Mary had gone to report to her son that his father hardly allow her to sleep. According to her, she just reported to him casually but didn't ask the son her son to take any action. She said she was surprised when their son showed up in the morning and started beating the deceased, calling him him a he-goat. This led to a fight between father and son resulting to the death of the 56 years old man. Narrating what happened, the perpetrator said he never planned to fight the father that it was the devil who pushed him into the fight.
The woman and his son have been arrested and the community is threatening fire and brimstone. They said the woman is keeping a secret relationship with chief Akpodiate and she starve the husband sex after going to sleep with the amorous chief. Youths of the community is asking the king to also discipline the chief because all the crisis is linked to him. The chief however is out of town as he reside mainly in warri where he owns a filling station at Airport road. The Case have been transferred to the state homicide department and the culprits will be charged to court soon.