Asaba landlords, property owners groan, as state government orders painting of their properties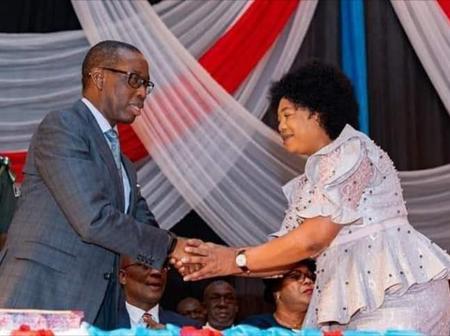 Owners of properties in the Delta state capital especially those along the popular Nnebisi road and Summit road are lamenting as the state government has issued an order for them to paint or repaint their fences and houses.
They were also instructed to put a finishing touch to buildings under construction by way of plastering the walls.
The order was rooted through Evangelist Mrs. Onyemeachi Mrakpor, the Director-General (DG), Delta State Capital Territory Development Agency.
The agency has also embarked on enforcement as properties are already been sealed by members of the taskforce.
The move is also gradually extended to adjourning streets in Asaba, the state capital.
A landlord, who pleaded anonymity said that it was wrong for the state government to give such directives to them to paint their walls and fences in the name of beautification.
A cross section of them who spoke noted that the move was a decision taken too far as the government did not disbursed money to them for such a purpose.
Across the state capital, there is lamentation from property owners who said that they just came out from a festive period couple with the resumption of a new academic session which demands the payment of school fees.
A landlady who dared her along the Nnebisi road (name withheld) said she would not repaint until she has the financial resources to do so.