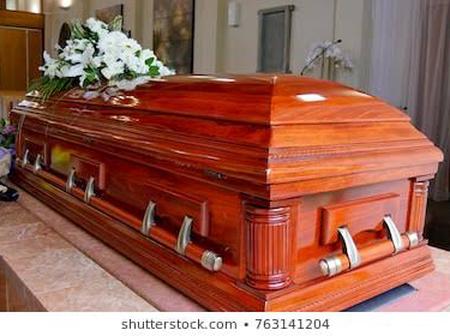 Remember pastor Amos Odum who was asked by a native doctor to leave his daughter? The pastor is finally dead in a car accident along Warri Abuja road. The pastor early last year posted on the social media that he was in love with a native doctor's daughter. Pastor Amos Odum of christ alive Intervention ministry met his untimely death exactly one year after the controversial wedding.
The native doctor, a native of Kwale had warned the pastor that he is not giving him his daughter as a wife. The native doctor made it clear that none of his children will marry Christians let alone a pastor. The native doctor was said to have rejected the dowry paid by the pastor. He also rejected the wines and items brought by the pastor for the wedding which took place at Ogume.
The native doctor also cautioned the pastor that if he liked his life, he should stay away from his daughter whom the pastor was deeply in love with but the lover pastor did not heed. The pastor was advised to go ahead and marry the lady known as Ugo. Many people also advised him to stop the marriage proposal. However, the pastor was prevailed upon by Ugo to come and Marry her else she kill herself which prompted the pastor to Wed her in the church while Ugo's uncles took the drinks brought by the pastor.
The pastor is now dead. The couple are yet to have a child. The junior pastor of the church said that the pastor will be buried in February 2020. Guess what, Ugo have gone back to his father's house. Please men, be wise. Look before you leap