Meet Flavour's blind son, Semah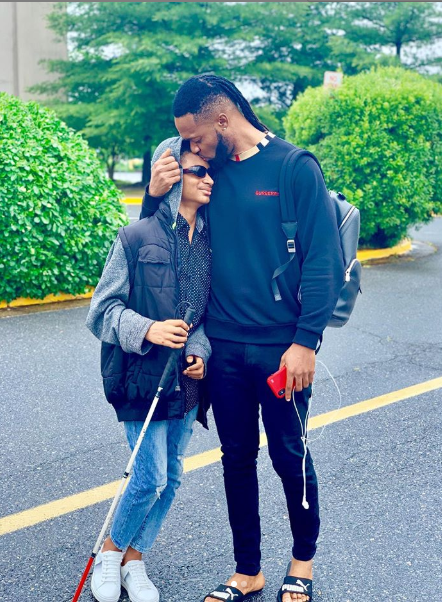 Popular igbo musician is a father to 4 children, Two from former beauty queen Sandra Okagbue, One from former beauty queen, Anna banner Ebiere, and one adopted son that is blind, Semah G. Weifur. His daughter's names are Sofia and Gabriella.
Flavour and Semah first met in 2017 in Semah's home country, Liberia, at a peace concert organized by Juli Endee, Liberia's cultural ambassador. Semah sang Flavour's song 'Mama' and this moved Flavour so much he featured Semah in his hit song 'Most High'.
Semah moved Flavour so much Flavour opened a school for blind people in Liberia.
Flavour in an interview said "When it comes to music, impairments do not exist; as for me, music is spiritual. Therefore, there are no limitations as to whom I choose to work with".
Flavour went ahead to adopt Semah and moved him down to Nigeria to join his beautiful family.