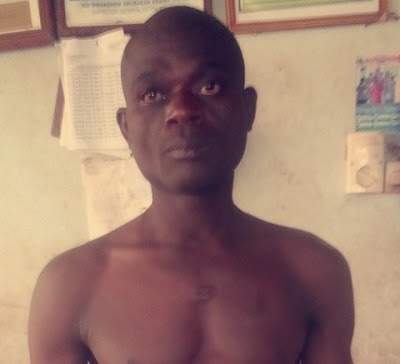 The news of men killing their wives is becoming a norm in this society.
The latest of such was that of a 40-year-old Bamidele Olanrewaju, a resident of Bisodun in Ofada, Obafemi Owode Local Government of Ogun State.
The Ogun State Police Public Relations Officer, Abimbola Oyeyemi, said the husband had been threatening the woman that he would kill her one day for her parents to come and carry her corpse.
On Sunday, he made real his threat by sending the woman to an early grave.
Bamidele, after beating his wife, Adenike, hit her with a wood and later stabbed her on the head with a screw driver. The wife died on the spot.
He wanted to bury the woman secretly, but their son, a 15-year-old Ayomide, cried out to members of the community.
According to a police source, Bamidele had confessed to killing his wife.
It was learnt that Bamidele said his wife was too troublesome, saying she usually stood up to fight him whenever they had a brawl.
Bamidele was said to have hit the woman in the head with a wood when she was overpowering him during their fight on Sunday.
He said he became too angry and picked up the screw driver to stab her on the head because he was tired of her troubles.
Bamidele, however, accused the devil of pushing him into committing murder; saying he loved Adenike.
Ogun Police Spokesperson, Abimbola Oyeyemi, has therefore advised couples who no longer agree with each other to go their separate ways to avoid killing each other.