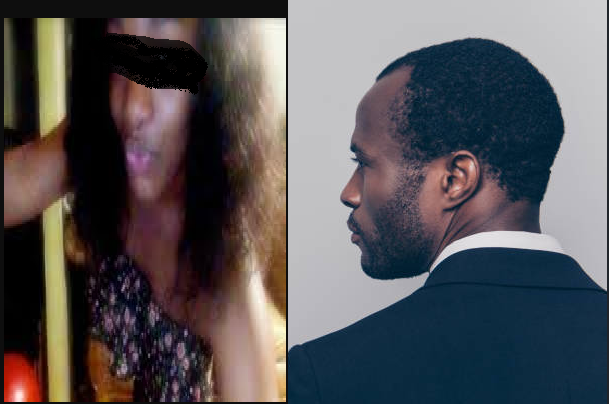 A 42-year-old cleric, Pastor Chidiebere Ikpa, has been arrested by the Lagos State Police Command for allegedly raping his stepdaughter, Ngozi, in the Surulere area of the state.
The Pastor who denied the allegation, told correspondents that it was a neighbour identified as Richard, that defiled the 14-year-old girl, but he decided not to report the matter to the police because he (Ikpa) had a forgiving character.
The raped victim, a Junior Secondary class 2 student, who eventually reported the incident to the police last Friday, January 15, insisted that she was raped by the pastor on several occasions, adding that whenever she told her mother about it, she usually shouted her down, and refused to take any action on the matter.
It was learnt that Ikpa, who hails from the Bende LGA of Abia State, was arrested by policemen from the Isokoko division, while Ngozi was taken for medical examination at the Mirabel Centre, Ikeja where a test confirmed that the girl's private parts had been 'tampered with.'
Speaking with reporters, the pastor said he flogged the girl last Thursday and she disappeared from the house, not knowing she came to the police to lie against him.
He said, "The girl started living with me when she was 12 or thereabout. That was around 2012. It is not true that I raped her. I flogged her on Thursday for being rude and she did not return home after school. We did not see her until Friday. She had been with the police.
"The girl has a boyfriend; his name is Richard. He is the manager of a hotel on Rasak Balogun Street. If the medical result shows someone has been sleeping with Ngozi, then it is Richard, not me.
"It is a mystery to me that the girl is claiming that I slept with her. When we caught Richard and confronted him sometime last year, he started begging. The mistake I made was that I did not report to the police.
"My wife got furious and said we must report the matter to the police, but the man started begging, sending text messages to me. I forgave him. I am a pastor. I was working under a church, but since I moved to this area, I have not pastored any church."
The victim, Ngozi, said that Ikpa was lying and he had slept with her on several occasions.
"The first time that he would rape me was about five years ago. My mother sent me to give food to him in his own house. I was then staying in my father's house. That was when he took advantage of me and raped me.
"The man he mentioned is not my boyfriend. Richard was the man I reported to when I told my mother about the rape and she did not believe me. Richard advised me to leave everything to God.
"Sometimes, when everyone was sleeping, he would come to the room where I was with my other sisters and he would rape me. I would be hitting my sisters trying to wake them, but they did not wake at such times."
The Lagos State Police Public Relations Officer, SP Dolapo Badmos, confirmed the pastor's arrest and said, "The pastor's arrest is confirmed. He was transferred from FESTAC to the Isokoko division for prosecution."