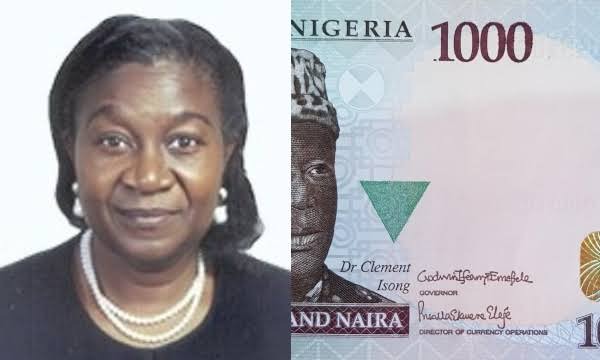 Introducing Priscilla Ekwere Eleje, the. Woman in Nigeria to have a signature on a Naira bill. The native of afikpo in Ebonyi State. A graduate of Unijos
She was named "First Lady of Currency" by Guardian. Mrs Eleje is the first female director of currency in the Central Bank of Nigeria. She is also the Substantial Director which is the explanation behind the reason her signature is on the One thousand naira note.
She use to be just an acting Director of Currency at CBN. Now, she went all the way to break two records in CBN by becoming the first female director of currency and having her signature on the #1000 naira note bill.