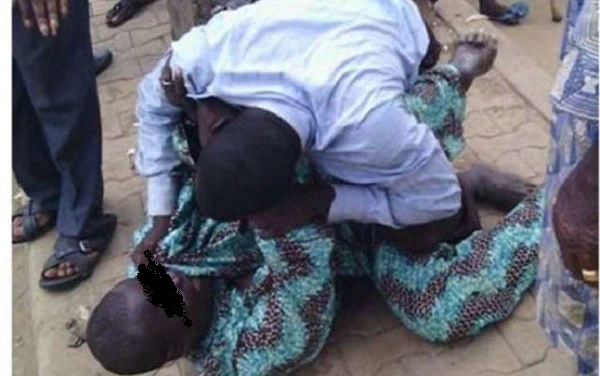 A Lagos landlord, Abayomi Akinola, had a nasty experience from one of his tenants, Bisola Adeleke, after he served him quit notice over nonpayment of rent arrears and he was brutally attacked.
According to PM Express, the incident happened at Ovia Crescent, Isheri Oshun area of Lagos, where they reside.
The landlord was said to have temporarily fled from his house over the alleged threat by Adeleke; that he will kill him and he will not be able to eject or collect his rent from him.
The tenant, Adeleke, was said to be angry with the landlord because he claimed that the landlord knew his condition, which affected his nonpayment of rent and yet decided to compound his problem by serving him quit notice to vacate from his apartment.
In anger, he confronted the landlord and in the process attacked and inflicted injuries on him.
The action has landed him in more trouble as the assault was reported to the Police at Isheri Oshun Division. He was arrested and later charged before the Ejigbo Magistrates Court for conduct likely to cause breach of public peace, threat to life and assault on the landlord.
He pleaded not guilty.
The prosecutor, Supol Kenneth Asibor, asked the Court to fix a date for hearing since he pleaded not guilty to enable the Police to prove that he actually committed the alleged offence.
The Presiding Magistrate, Mr. T.O Shomade, granted him bail with one surety to stand for him.
Adeleke was remanded in prison custody pending when he will perfect his bail conditions while the matter was adjourned till 3rd February, 2020.