Read what R.Kelly said to God, that sent him to Prison- Younger brother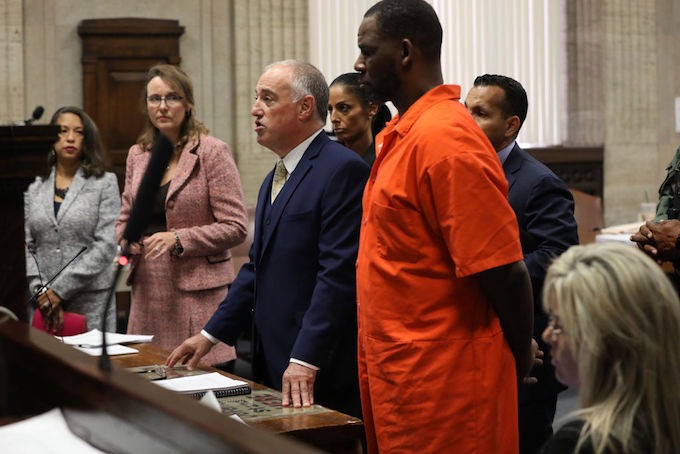 Robert Kelly, popularly called R.Kelly is arguably the world's greatest and the most talented R & B artiste of all times and songwriter. He is also a record producer.
This three-time Grammy award winner's lyrics are creatively brilliant, his voice is melodic.
The songwriter was a master in the craft of music. Robert was a virtuoso of the mic. He was charismatic, was always perfect whenever he hits the stage.
I recall some of his hits that shook the world, I believe I can fly, Step in the name of love, I wish (To the homies we love) Your body is calling, the famed (Same girl), Hair Braider, Bump n' Grind, Happy people, Ignition, Supaman High, When a woman is fed up, Religious, Gotham City, Down Low(nobody has to know), Sex me, Thoig Thong
Kells now wears an orange prison overall. My heart shakes to see what this A- music star has been reduced to.
The 53-year old R & B crooner is now paying for his deeds, sleeping with underage girls has now convicted him to 20 years in prison.
Ten years ago, Robert was acquitted for child pornography and his case was dismissed, his brother, Kerry Kelly called him on phone and was quoted to have said: "Hey man, God has given you another chance" and R.Kelly retorted NO! God didn't give me another chance, I gave myself another chance, my money gave me another chance.