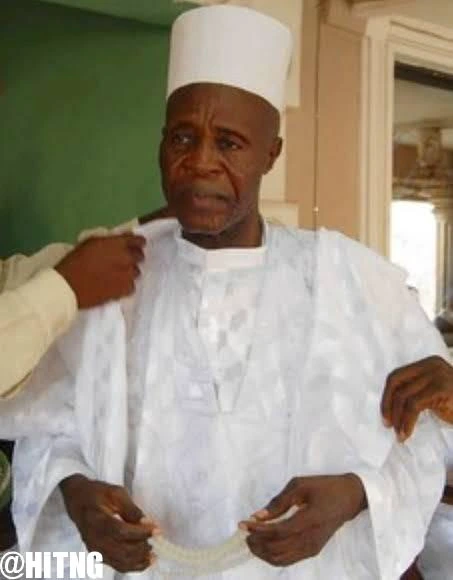 When some Nigerians are trying to limit how many children they give birth to, due to the economic situation in the country, a Nigerian built a community made up of his children. He didn't actually build a community, however, the number of children he had during his lifetime was enough to make a community, in short, it was more than enough. I'm sure that this man wouldn't be able to recognize all of his children.
The name of the man I'm writing about is Late Muhammed Bello Abubakar. Not to sound stereotypical or offensive, but the northerners are usually guilty of giving birth to too many children.
Mohammed Abubakar was born on the 28th of January, 1924 and lived until the 28th of January, 2017. The polygamist died on his birthday, just in case you didn't notice. Throughout his lifetime, he married a total of 120 wives and had a total of 203 children with all his wives. Posthumously, he is said to have more than 203 children. Before his death, he had impregnated some of his wives who didn't give birth before he died. The polygamist, however, didn't die having 120 wives. That number is the total number of the wives he married, however, he managed to divorce 10 of his wives.
Abubakar was a teacher and Imam, therefore was ruled under the Sharia law which stated that men shouldn't marry more than 4 wives and that the men must be capable of taking care of the women. However, Abubakar broke that rule on a really large scale by marrying 120 wives. In his defence, he stated that there was no punishment for breaking that particular rule, so he can break it without having to fear a consequence.
However, other Muslims were not happy with his decision and decided to take the law into their hands. In 2008, a group sent him death threats, afterwards, the Bida Emirate Council, acting under the sharia law asked him to divorce 82 out of the 86 wives he had at the time. However, Abubakar didn't oblige and went about his business of procreation.
Later that year, when the Islamic Authorities noticed that he didn't follow the directive of the Emirate Council, Abubakar was arrested from his home and remained imprisoned until his release on the 12th of November, 2008. The law had nothing against him and so, the man was released to go back to his family. After his release, he said he was going to have more children and marry more wives. Abubakar kept to his words as he continued marrying young girls who he said came to him and procreated with them.
Though the law released him, the Islamic community still wasn't pleased with him and his family. Also, those around him, in the same community showed their hatred towards Abubakar and his family. The people have not stopped showing resentment towards the family, even after his death. It was learnt that people in the community have been stopping the children from voting, the community even went the extra mile by brutally harassing them.