Nollywood actor busted, after he posed with stolen Benz as his new car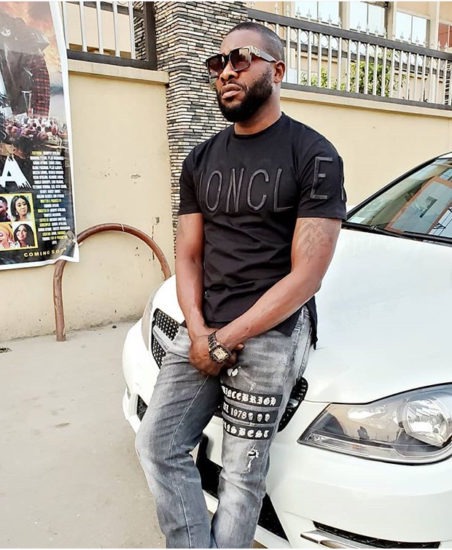 Kokozaria, the rugged chieftain of NURTW and a Yoruba movie actor in Nollywood,who lives in Oshodi Lagos, posted pictures of the Benz he just acquired online, not knowing nemesis will catch up with him.
He posted the photos online with a caption, "Alhamdulilah my be toy".
Meanwhile, different celebrities celebrated his newly acquired car, not knowing they are been deceived and that the car was a stolen car and it belonged to someone else. But, fake things have little time to live. It was after few minutes he posted the picture, a social media user exposed him.
According to investigations, the car originally belonged to one AB KOKO,who has once posted the picture of the Benz online several times on his instagram page.