Another 14yr old Almajiri boy forced into hot bakery oven as punishment.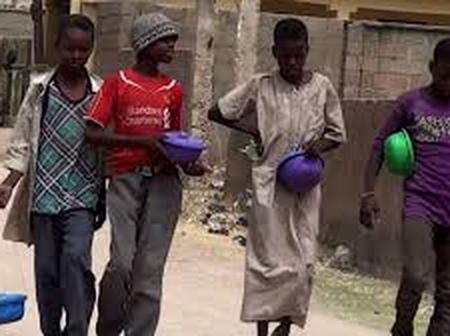 A 14 year old Almajiri boy in Gombe by name Nafiu Umar who allegedly stole a loaf of bread and the punishment he received was better imagined.
An eye witness who is one of his mates describes that the manager of the Bakery did not find the bread with the victim, that did not stop the manager from using an iron rod to beat the hell out of the boy and later forced him into the hot bakery oven.
After putting him, he later brought him out and went to pray saying as soon as they are done praying, they will put him back into the oven again.
The victim who is receiving treatment at the Federal Medical Teaching Hospital Gombe said he was wrongly accused of the offence.
" he dragged me into the oven when I tried to resist, he beat me and threw me inside, I resorted to prayers, then he mocked me saying even prayers cannot save me.
Wife to the state Governor visited little Nafiu in the hospital and donated some money, the state government promised to foot all his medical bills