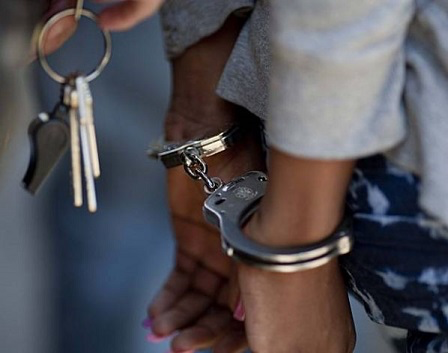 23-year old Blessing Aluna has been arrested for abducting a three-year-old child. She was arrested alongside her 36-year old boyfriend, Oludare Jeprince, who she was planning the sale of the child with.
It was reported that Blessing had been in the business of selling babies before she was caught.
In 2019, she was said to have sold her one-week-old baby for N200,000 and also assisted another woman to sell her 15-month-old baby for N250,000 and was paid N50,000 as her share.
Blaming poverty for involving in such inhumane business, Blessing said,
"Imagine me selling my child for money; that will tell you the level of hardship in the country. I sold my own child for N200,000 in order to open a provision store in Suleja at least to take care of myself and my siblings."
Blessing who regrets her actions wants the law to take its full course. When asked whether she regretted her action, she told news reporter, "I have done the worst thing to humanity and especially to my own child. I don't think I deserve to be alive, let the law take its course."