The Nigerian billionaire (whom we know little or nothing about) that owns 5 airports in England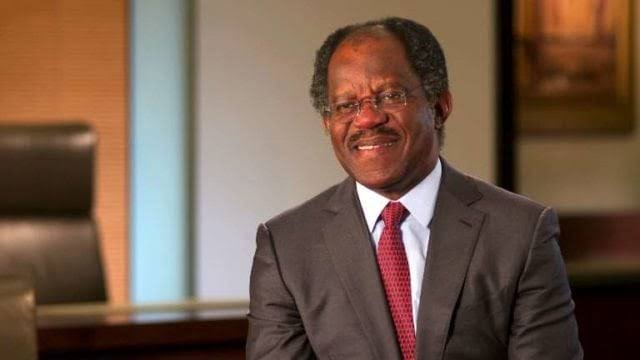 Nigerians are movers and shakers of the World's economy. Our peculiarities mean we can milk out water from the rock and eyes won't blink.
In recent months, there has been bad media coverage as to our people due to the sour representation we are given by some bad eggs across our shores. Beyond the bad propaganda of the Western media on the country, the story of our people's excellence can't still be erased.
Silently, some set of Nigerians are pulling huge strides in key world's economies. They are not as well pronounced as the Dangotes, Otedolas and the Adenugas but trust me, these ones have continue to put the country's name on the world map and set huge standards in their own fields.
The name, Bayo Ogunlesi might not ring an alarm but he is regarded by the press as the man that led the biggest industry take over in the UK when his Global Infrastructure Partners bought London Gatwick Airport for 1.445 Billion Pounds in 2009. His firm also owns Edinburgh Airport, bought in 2012, Nuovo Trasporto Viaggiatori, bought in February 2018 and the London City Airport bought in 2006.
The 66 year old native of Ogun State, a lawyer and an investment banker. He is currently Chairman and Managing Partner at the private equity firm, Global Infrastructure Partners.
He is involved in a number of businesses, a former Adviser to President Trump, a multi investor.
Ogunlesi went to King's College, Lagos, a secondary school in Lagos, Nigeria. He received a B.A. with first class honors in Philosophy, Politics, and Economics from Oxford University in England. In 1979, was also at the Harvard Law School and at the Harvard Business School, which he pursued at the same time.
With a net worth of $14.5m, Bayo is one of the most successful and powerfull African businessmen.
In 2012, Adebayo Ogunlesi was named as one of top ten Africans making waves in the business sector and considering his achievements from that time till now, it's very safe to say he is on his way to overtaking so many African moneybags who are more popular than him.