Revealed: I am not the owner of "Ile Arugbo" says Saraki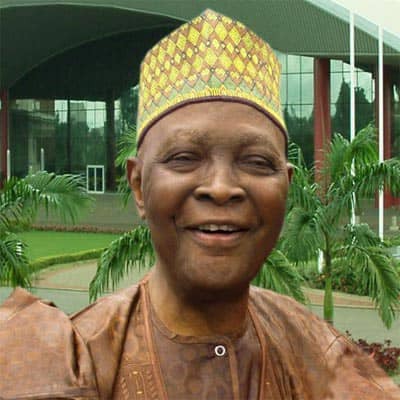 The Late Dr. Olusola Saraki told us that he is not the original owner of 'Ile Arugbo' the said demolished building in Ilorin Kwara State
Information has emerged, on how Late Dr. Abubakar Olusola Saraki the father of Sen. Bukola Saraki stopped Local Government Chairmen from building bigger edifice on Ile Arugbo land as well as preventing them from using tiles to beautify the premises.
According to an associate and former ALGON Chairman of the Late Waziri of Ilorin, sometimes in 2002, Dr Olusola called all the Local Government Chairmen from the 16 local government areas to jointly build a small edifice for him at the Ile Arugbo premises, to serve as a gathering place for his supporters.
It was gathered that, when the ALGON Chairman of the time, showed him a sample of the big edifice they had planned to erect on the land, Baba Saraki told them not to build such big edifice because he doesn't own the land, that he was only using the land temporarily as government could take it over anytime.
The source, which prefers to be anonymous also explained that, Saraki's caution to the Local Government chairmen explains why the building on the Ile Arugbo land was very small, compared to the other Saraki building opposite the premises.
The anonymous source also added that, even when they attempted to tiles the entire land surface to make it more convenient for the visitors, Dr Olusola Saraki prevented them from doing so, as he repeatedly told them he doesn't own the land.