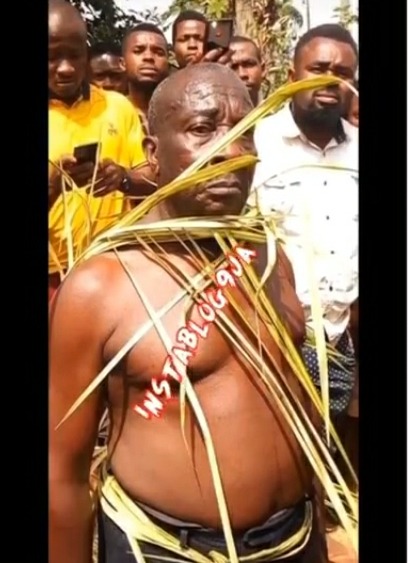 A man who was identified as Emmanuel Abasiri has been finally caught. A particular community of Eziama Ogberuru in Imo state has serially been tormented with cases of poisoning, ritualistic and mysterious death of villagers.
Mr Emmanuel whom after was caught has confessed and pleaded guilty of poisoning people, killing, sleeping with widows and inflicting some members of the community with "Achi ere" (poisonous wounds that will never heal).
Most victims are dead as he had used them to renew his own life each time he approaches what would seem to be his death.
The community was furious and bundled him after they discovered he was the one who has been behind their mysterious calamities.
They have taken a judgment to ostracized him from the community with nothing on him whatsoever as they cannot kill or take laws into their hands.