Story of the Prophet who died after his followers buried him alive for more powers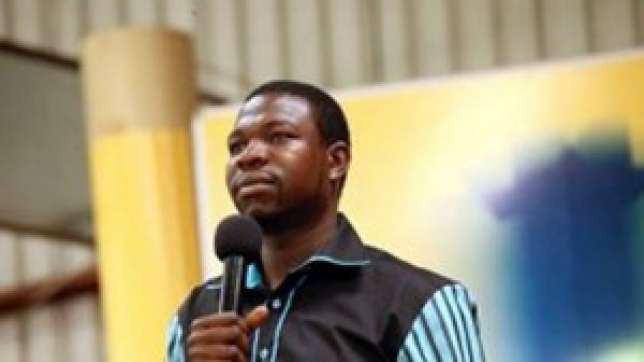 Clearly the wonders of the world are not limited to the seven artifacts or phenomenons that have been recorded in recent times. Weird human behaviour itself seems to be a major addition and if I'm not mistaken, top on the list.
Did you know there was a certain man who journeyed to the great beyond with the intent of resurrecting with more powers to perform more miracles in his church through the most ridiculous way? Well, his name is Prophet Shamiso Kanyama.
The self-acclaimed Prophet had instructed his followers to do the unthinkable so that he could summon more powers to heal a family that had been cursed with mysterious death. The late Prophet was invited into their home in Mazonde, Muzarabani district, which is situated along the Mozambique-Zimbabwe border.
According to Zed 24 News, five members of the family, Leanmore Mutero, Tonderai Muswere, Michael Muchengeti, Manasa Mutero and Nicholas Mutero, who were charged with murder were on the quest to cleanse their home of evil spirits, because it was causing mysterious deaths in their family.
Things took a different turn when the late clergyman allegedly instructed them to dig a grave and bury him alive because that was the way he summoned more healing powers to ward off evil spirits. However, the plan backfired on the prophet when instead of being resurrected as he supposed, the men dug up the grave again to find him dead.
Image result for bury a body meme"
A priest, Father Zvidzai Muchengeti who was initially summoned for the cleansing and invited the late prophet claimed Prophet Shamiso Kanyama dug his own grave before he prayed and then finally took a dive.
He narrated further in court that the prophet lay face down in the grave and ordered his followers to start covering him with soil and even when concerns were raised, he insisted that he should be fully covered as he embarked on the journey of no return claiming that his angels were being disturbed urging them to continue with the process while affirming that he would come out alive.
Sadly, that was the end of the road for Prophet Shamiso Kanyama and for those who were desperate for a solution, they were made to face the wrath of the law.
Though we are all burdened or plagued with life's challenges, it's important that in our quest to break free we should always apply wisdom while taking major decisions. Instead of getting a final solution to their problems, this family acquired more just because they blindly followed the instruction of a self acclaimed clergyman who tried to do the miraculous.
Even the Holy Bible says in Hosea 4:6 that people perish for lack of knowledge for it takes an enlightened person to know that the probability of one surviving after being buried alive is below zero. What does this mean? It's simple, in the years to come, humans in general, especially Africans need to edify themselves and take everything that comes out of these so called men of God with caution. If you're not convinced about certain practices or doctrines, search it out in the scriptures before swallowing hook line and sinker.
Have a litmus paper to test these things and avoid disaster all because you obeyed instructions from a fellow human. The world today isn't safe and now more than ever we need to watch our backs as well as our steps. So I'll leave you with this question, WHO DO YOU LISTEN TO?